Highlights

Travel companies gearing up for recovery
Air NZ's Rights Offer closes on 2 May
AIA also planning for the arrival of international travelers with big retail stores on its property
New Zealand is opening its borders in a phased manner. It reopened its borders to the first set of visitors from Australia on 13 April in its first phase when it opened only for Kiwis residing in Australia. NZ borders had been closed since March 2020 when the travel and hospitality industry was the worst affected. International tourists who are the mainstay of the travel industry could not enter due to COVID-19 restrictions. Foreign travellers have started arriving now slowly after self-isolation norms were removed for Australians and the NZ residents started returning home.
It may be recalled that NZ had declared that it would be opening in five phases with complete opening till October 2022 for people with valid tourist visas.
As per the plan, it will open to all tourists and visitors by October this year. With this in mind, travel companies are gearing up themselves for recovery and to cater to tourists and visitors. Let's see how travel stocks are performing against this background.
Auckland International Airport Limited (NZX:AIA; ASX:AIA)
In its March update, the Company reported that there was a jump in AIA's international passenger demand by 172% over pcp due to the partial reopening of the border, but domestic passengers showed a decline due to Red light settings and the Omicron surge. It witnessed a strong rebound in passengers from Australia as NZ opened its borders to its neighbouring countries in the Tasman area.
Meanwhile, AIA also announced the appointment of a new independent director, Mark Cairns, who will be joining from1 June 2022. Auckland Airport's Chairman Patrick Strange said that Mr Cairns brought a wealth of experience to Auckland Airport at a time when the organisation was gearing up to ramp up its infrastructure building programme.
Also Read: AIA and AIR: 2 NZX stocks as travel companies prepare for reopening
On 27 April, at the time of writing, AIA was trading down by 1.42 at NZ$ 7.62.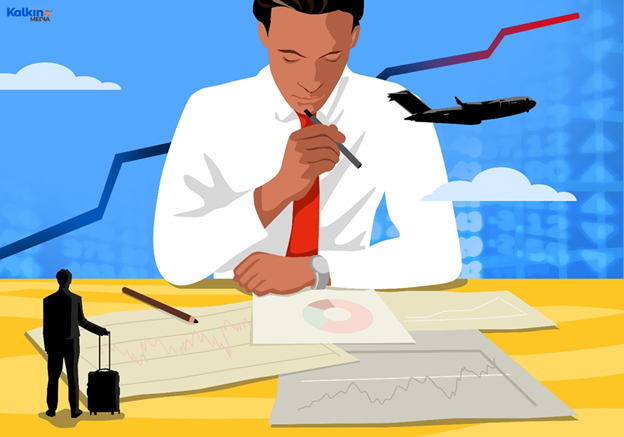 Source: © 2022 Kalkine Media®
Air New Zealand Limited (NZX:AIR; ASX:AIZ)
Recently, AIR announced its Rights Offer to mop up money for revampimg and expansion. On Wednesday, it reminded the shareholders that the rights offer would close on 2 May 2022. It reminded the shareholders that under the Under the Rights Offer, all eligible shareholders were entitled to subscribe to 2 new shares for every existing share held in Air New Zealand. It said that eligible shareholders could take up their Rights in full and apply for new shares as well in a shortfall bookbuild process.
Earlier, AIR also relaxed its travel requirements. It removed the vaccine requirement and testing needed for domestic passengers. However, the airline specified that masks would be needed under current traffic light settings.
DO READ: AIR, AIA, THL- 3 travel stocks on investors' radar as NZ reopens borders
Further, the airline plans to add 96 more trans-Tasman flights from April to June.
On 27 April, at the time of writing, AIR was trading down by 1.69% at NZ$ 0.875.
Serko Limited (NZX:SKO)
In March, SKO announced the minimal impact of supply chain disruptions as the Company had no direct exposure to supply chain problems due to the Russia and Ukraine war.
ALSO READ: Is Inflation likely to take a breather by the end of 2022?
The Group continued to see positive transaction growth since its February guidance update with Australian volumes growing to nearly 60% of the 2019 volumes and NZ volumes remaining repressed. Revenues from Booking.com for business volumes have also been rising every week since late January.
Serko expects FY22 revenue between NZ$18 million and NZ$20.5 million.
On 27 April, at the time of writing, SKO was trading down by 0.48% at NZ$ 4.80%.
Bottom Line
Travel companies are gearing up for full opening of the borders and expecting a full-scale recovery. However, all the travel stocks under consideration were in the red on Wednesday.