Highlights

These are cheap stocks that have growth prospects.
Spark New Zealand reported the highest trading volumes on the NZX.
AFT Pharmaceuticals is one of the high growth stocks trading under NZ$5.
Stocks under NZ$5 are cheap and may have good growth prospects. Some of these stocks are also the most traded stocks on the NZX. Buying stocks with share prices of less than NZ$5 can be a tempting way for an investor to grow their money. It is possible to get strong returns by investing in relatively small companies with stocks trading less than $5. Let's look at how some of these companies are faring.
Spark New Zealand (NZX:SPK)
SPK is a telecommunications stock that has been also the most traded one. It reported the highest volumes on the NZX at the time of writing the article. It has a market capitalisation of NZ$5.75 billion.
In December, Spark reported that it would take full ownership of Connect 8 and entered into a conditional agreement with Electra Group to buy a 50% stake of Connect 8. This decision will help Spark in its 5G rollout and support the growth of IoT connections.
Read also: Spark (NZX:SPK) announces complete ownership of Connect 8
Also Read: Are there any high yielding dividend stocks on NZX?
On 11 January 2022, the stock was trading down by0.56% at NZ$4.44, at the time of writing.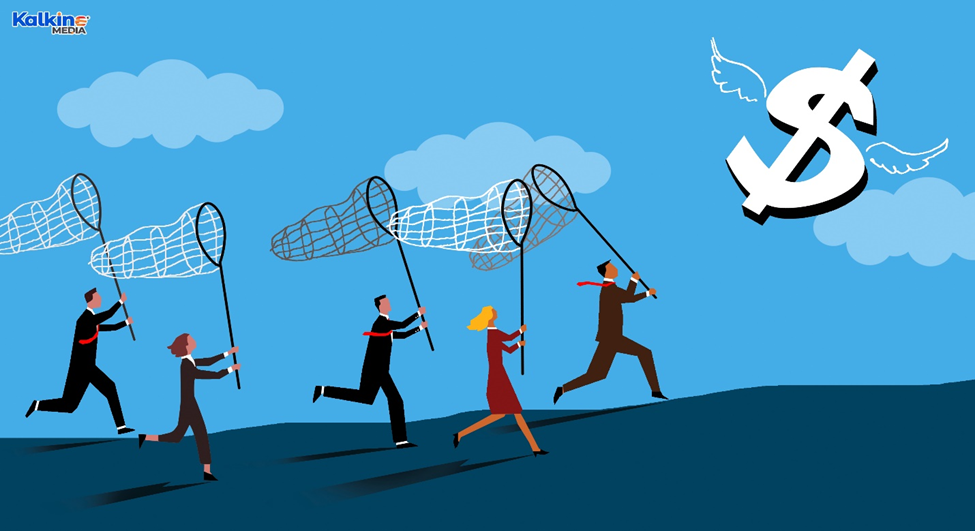 Image Source: © 2022 Kalkine Media
AFT Pharmaceuticals Limited (NZX:AFT, ASX:AFP)
AFT is a pharmaceuticals company that has a product line in the therapeutics segment. The Company is constantly innovating. On 7 January 2022, in its new year letter to shareholders, it spelt out its expectations for CY2022.
It expects to grow its Australasian portfolio of over-the-counter and prescription medicines. It expects to further its e-commerce and R&D programs. The company also announced that its guidance for operating profits for the year to 31 March remains between NZ$18 million to NZ$23 million.
On 11 January 2022, the stock was trading down by 0.44% at NZ$4.48, at the time of writing.
Meridian Energy Limited (NZX:MEL)
MEL is an energy company in New Zealand. It produces energy through renewable sources. It is one of the most active stocks on the NZX and was trading at 474,682 shares, at the time of writing. It proved resilient to COVID-19 impact last year with its NPAT for the full year being NZ$232 million and EBITDAF at NZ$729 million. Its swap transaction with Nova Energy will give it additional portfolio flexibility.
Also Read: Would these 5 NZX dividend stocks make one richer through 2022?
On 11 January 2022, the stock was trading up by 0.32% at NZ$4.635, at the time of writing.
Warehouse Group Limited (NZX:WHS)
WHS is a retail group that reported a decline in sales by 14% in its trading update for the first quarter of FY22. With only two weeks unimpacted by the lockdown, the ongoing supply-chain disruptions made the management of stock flow through peak periods difficult. While Auckland moved from level 3 to level 2, the Auckland stores opened and resumed some trading. For the first five months of FY22, the gross profit margin was 55bps lower than pcp in FY21, but 132bps up versus FY20. A contributing factor to the reduction was the sudden increase in online sales which for this period increased.
On 11 January 2022, the stock was trading up by 2.54% at NZ$ 3.64, at the time of writing.
Sky Network Television Limited (NZX: SKT ASX:SKT)
It's a TV operator that focuses on retaining and expanding its customer base. In December 2021, the TV network announced that the Vodafone TV service was up for closure and that the accounts of customers who watched Sky on VTV box would be transferred to Sky from March 2022. Sky CEO Sophie Moloney said that SKT aimed to connect the customers with sport and entertainment content in ways that worked for them throughout the country.
In the last year, it entered into an agreement with several global companies to source content for its customers. It renewed its contract with WarnerMedia for entertainment content.
Good Read: Sky Network (NZX:SKT): Why did it divest Mt Wellington assets?

On 11 January, the stock was trading down by 0.81% at NZ$2.44, at the time of writing.

Bottomline: The stocks under NZ$5 have a relatively small market cap but can grow. The investors like to buy these bargain stocks and grow their money.