Summary

Enprise Group is a high-growth company invested in five businesses.
Its growth strategy is pegged on acquisitions and organic growth.
It performed well in the first half of FY21.
Enprise Group Limited (NZX:ENS) is an investment vehicle for high-growth tech companies. The Company is invested in five businesses — wholly owned Enprise Solutions and Kilimanjaro consulting, iSell and Datagate Innovation, and a holding company, Vadacom.
It's a technology company that got a boost during the COVID-19 pandemic. As people started moving to digital platforms and cloud-based applications, more and more tech companies saw a good growth. While environmental factors helped the Company, its own focus on growth is also a big positive in its better-than-expected performance.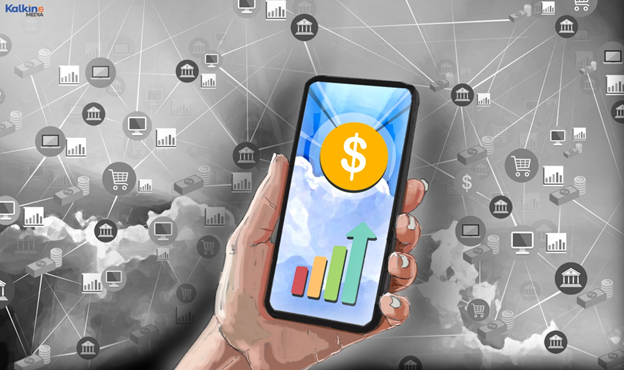 Image Source: © 2021 Kalkine Media
Enprise has a strong growth-oriented strategy
The Company has a very strong strategy for profitable growth through acquisitions and organic growth in the existing business divisions. It provides business solutions through cloud computing, extending Enprise Solutions and Kilimanjaro consulting through a network of branches across New Zealand and Australia. It also provides online reporting and billing portals for telecom, utility companies and service providers.

Company's performance
The Company in its1HYFY21 results released on 23 Feb 2021 reported a revenue of NZ$7.447 million and a net profit of NZ$0.603 million. It had significantly improved cash flow of NZ$2.49 and borrowings were down .
It came out with a rights issue, which was oversubscribed to expand into international markets. The Company invested AU$0.547million to acquire shares from the existing shareholders in iSell at 30 cps, and the acquisition led to an increase in Enprise group share by 67.6%.
It undertook to combine Enprise Australia and Enprise Solutions and Kilimanjaro into one unit. This division is performing well under one management team.
Acquisition of a software
Of late, Enprise acquired a Very Impressive software. It has signed an agreement to purchase the Very Impressive Software. Very Impressive Software (VIS) is for SME businesses, including add-ons for both MYOB Exo and MYOB Advanced. Many customers are already using this software. The acquisition of this software is likely to fetch over NZ$200,000 in recurring and contracted revenues.
This will give a boost to its product offerings for existing and new customers.
On 11 August, the stock was trading up by almost 7% at NZ$2.250 at the close of the trading.