Highlights

New Zealand sharemarket ended in green, taking cues from the Wall Street gains after Fed delivered an expected rate hike of 50bps on Wednesday.
US stocks ended higher on Wednesday as the Fed revealed that it is not considering a widely speculated 75bps rise in the coming months.
Oil, gold and major cryptocurrency prices climbed.
The New Zealand sharemarket ended in the green today, taking cues from Wall Street gains after the Fed delivered an expected rate hike. Investor sentiment was boosted as the US Fed signalled a less aggressive rate hike in coming monetary policy meetings.
The benchmark S&P/NZX 50 rose 0.5% on Thursday to close at 11,733.66 after falling 0.01% a day before.
The Federal Reserve raised the lending rate by 50bps on Wednesday, delivering the steepest rise in over 20 years. The bank stated that it would keep hiking interest rates at that pace for the next couple of Fed policy meetings.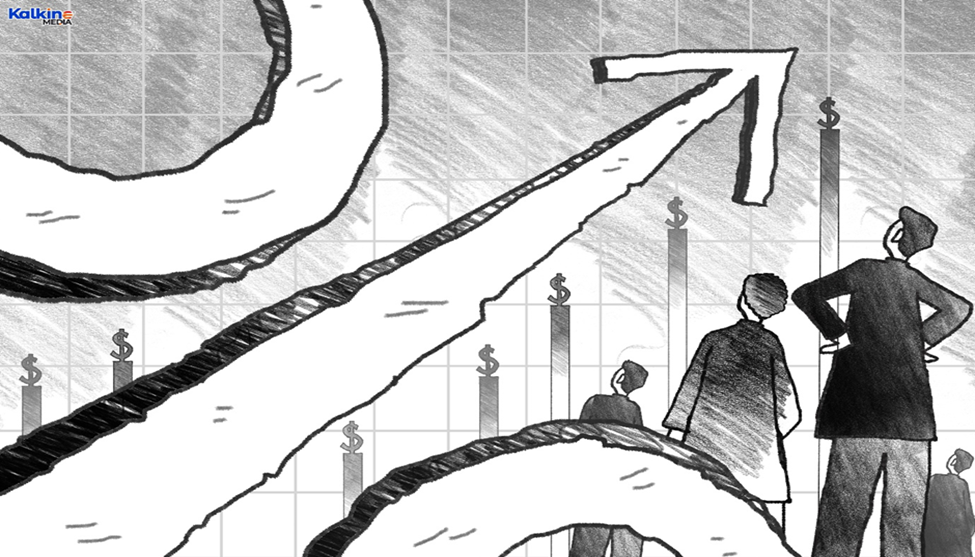 Image Source: © 2022 Kalkine Media®
Out of the 11 sectoral indices, two were trading in the red, with broad gain in the index led by IT and energy stocks.
Warehouse Group (NZX:WHS) was the top gainer of the day, ending 4.94% higher at NZ$3.4. Top stock Fisher & Paykel Healthcare (NZX:FPH) gained 1.22% to NZ$21.51, Ebos Group (NZX:EBS) was up 1.67% to NZ$42.58 and Ryman Healthcare (NZX:RYM) rose 1.13% to NZ$8.96.
Air New Zealand's (NZX:AIR) shares tumbled over 6% to NZ$0.81 as the airline lifted the trading halt and completed its shortfall bookbuild on Thursday.
DO READ: Air NZ (NZX:AIR) concludes shortfall auction, equity raise, shares plunge
Australia and New Zealand Banking Group (NZX:ANZ) lost 2.4% to NZ$29.71, Port of Tauranga's (NZX:POT) shares declined 1.56% to NZ$6.3 while Genesis Energy's (NZX:GNE) shares fell 1.24% to NZ$2.785.
US stocks gained, Asian stocks also up
Global stocks ended higher on Wednesday as the US Fed revealed that it was not considering a widely speculated 75bps rise in coming months.
ALSO READ: US stocks rise after Fed's half-point rate hike; MRNA, SBUX, LTHM rally
US stocks gained overnight with the S&P 500 rising 2.99%, the Dow Jones Industrial Average climbing 2.81%, and the NASDAQ advancing 3.19%.
Hong Kong's benchmark Hang Seng Index was up 0.72%, crossing 21,000 points while ASX200 was up 0.74% at 7358.9 in Thursday's trading session.
Oil and gold prices climb
Oil prices climbed on Thursday, extending gains from previous session. The prices rose after the EU summarised plans to phase out Russian oil imports. Moreover, a reduction in US crude and fuel stockpiles raised supply worries.
DO READ: Oil rises 5% on EU's Russian oil ban proposal
Brent crude futures was up 0.94% to US$111.18 a barrel at the time of writing, while WTI crude futures rose 0.7% to US$108.56 a barrel.
Gold prices soared on Thursday as the Fed raised the interest rate by 50bps to keep inflation in check and revealed that it would not go for bigger hikes in the year.
At the time of writing, Spot gold prices were up 0.93% to US$1898.72, while gold futures were up 1.62% to US$1899.12.
The NZD/USD pair was down 0.08% at 0.6538, at the time of writing.
Major Crypto tokens soar
At US$1.8 trillion, the global cryptocurrency market cap was trading 4.56% higher compared to the last day.
All major cryptos soared after the US Fed announced a rate hike on Wednesday. Bitcoin, Ethereum, BNB, Cardano, Avalanche have soared up to 12% in the last 24 hours.