Highlights

Pearl Gull Iron is a Western Australia-based iron ore exploration and development firm.
The Company is looking to raise AU$4 million and will likely begin trading on the ASX on 11 September.
The iron ore-focused company has strengths like high-grade iron ore mining history and strong financial position, but investors must consider certain risks associated with the investment.
The Company plans to explore and progress the existing mineral exploration tenure and generate/buy new projects.
Pearl Gull Iron Limited is a Western Australia-based iron ore exploration and development company. The Company holds a significant tenure place and critical infrastructure on Cockatoo Island in Western Australia (WA).
The iron-ore explorer's listing on the ASX is scheduled for 11 September, and it is seeking to raise up to AU$4 million by issuing 20 million shares at AU$0.20 each. The Offer closed on 5 September. The Company plans to use the Offer proceeds for drilling and exploration work, cover IPO costs, working capital, rehabilitation activities and more exploration.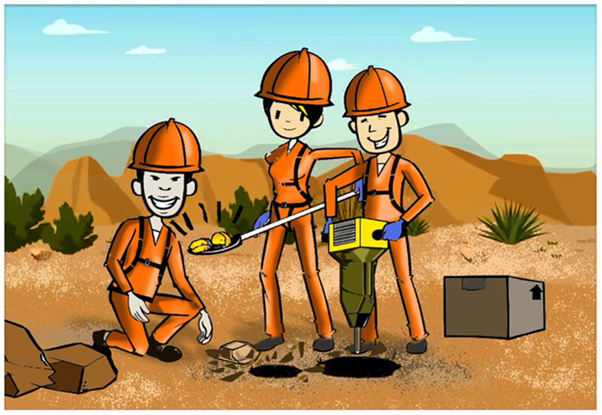 Source: Copyright © 2021 Kalkine Media Pty Ltd.
Pearl Gull's primary focus is to explore iron ore and possible future production from its 100%-owned and managed mining lease, M04/235. The Lease encompasses a large section of Cockatoo Island in Western Australia.
RELATED ARTICLE: Ballymore Resources IPO: Why NZ investors can explore this Australian company
The Company is currently digging on the Mining Lease, with preliminary findings anticipated in the second part of 2021, depending on laboratory test response times.
Key strengths and risks from investment to Kiwi investors
Cockatoo Island has a history of producing the highest-grade direct ship iron ore globally, thus, possessing high-grade potential.
The WA Project and Mining lease contains and provides the firm with rights to use critical infrastructure.
The Company has a well-qualified and experienced Board and management.
The Company will be well-positioned financially after the Offer with a net cash balance of roughly AU$5.8 million and AU$6.3 million.
However, there are certain risks associated with the investment as well. The Company has not predicted if it will make profits or revenues in the future as it remains an early mineral-explorations company.
ALSO READ: Investing in IPOs? 10 things to keep in mind
The estimated cost of rehabilitation and mine closure costs can be subject to many factors that can affect actual costs. Pearl Gull would also need more funds than that raised from the Offer to reach its final plan of developing the WA Project to production and any further expenses.
DO READ: X2M Connect IPO: What does public offer hold for New Zealand residents?
There are other environmental, third party-, commodity prices- and exchange rate-related risks.
Strategy Ahead
Pearl Gull has an objective to transform from being a junior explorer to take advantage of the value of the WA Project by carrying out project development, construction and mining activities. It also plans to generate or acquire new projects wherever possible to create value for shareholders.