Highlights

The most popular K-drama – Squid Game, has become Netflix's biggest ever series.
Squid Game has been watched by around 111 million users within first 28 days of its release.
The nine-part series debuted in September, that took off Bridgerton from the top spot
The Korean drama – Squid Game has been dominating the world with increasing Netflix viewership. It has been watched by 111 million users within its first 28 days of release. This K-drama has been trending at number one spot since its premier in many countries with its memes flooding over the internet. Such massive success often strikes a question that "Why Squid Game" is so popular? So, here in this article, we will walk you through some highlights behind its huge popularity.
Squid Game was released on 17 September. Initially, it was initially developed as a film but later was released as a series for better suitability.
It's the first ever K-drama that topped the US charts becoming - Netflix's highest-ranking show in 90 countries.
What is Squid Game all about?
Squid Game is a story about group of 456 debt ridden people, competing against each other for a prize of 45.6 billion Korean won. The group misfits taking part in a series of kid's playground games where losing means death. The show has grabbed massive attention from celebrities to sports stars across the world.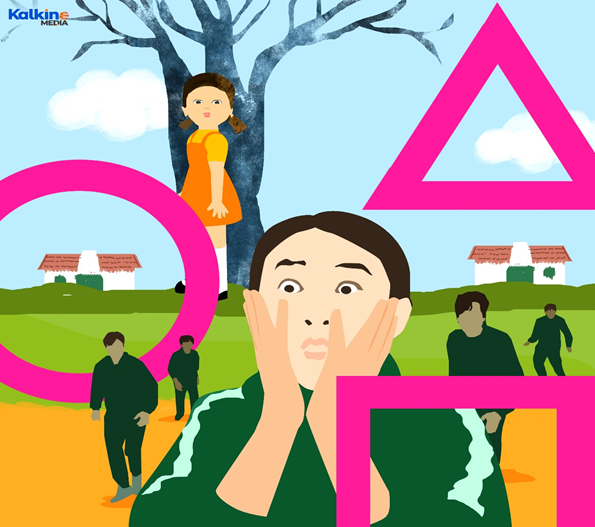 Copyright © 2021 Kalkine Media
What's behind Squid Game's popularity?
People all over the world are addicted to this series as they find it relatable despite language barriers or being set in a different country. Quite like the Hunger Games, the show is something that hasn't been done before.
As per media sources – Kim Pyeong-gang, a global cultural content professor at Sangmyung University, said that there's a solid reason behind the show's outstanding popularity.
There's an emotional connection with the series that is majorly found in the younger generation. The younger generation that regularly suffer from resentment and alienation in real life, sympathise with the series' characters.
Also, as per most of the younger generation, the series is unpredictable, and they feel more connected towards the show. The lead character – Seong Gi-hun, has grabbed major attention as his emotion portrayed is very raw and interesting at the same time.
But despite the show's popularity, there's a strong issue that its audience have, that is its subtitles. Many people have been complaining about its English subtitles, calling its interpretation awful.
Bottom Line
Alike the Oscar Winning Korean film – Parasite, Squid Game offers unique entertainment representing a critique of the socio-economic conditions. People can easily relate through these things through the characters that lead to its massive popularity.