Summary

China has launched an antitrust investigation on the largest e-commerce player, Alibaba Group.
In November 2020, the market regulator announced draft laws to combat anti-competitive tactics by internet companies.
Alibaba's affiliate, Ant Group said it would closely comply with all the requirements of regulatory authorities.
Chinese regulators have launched an antitrust investigation into Alibaba Group and will meet Ant Group, the tech giant affiliate, in the upcoming period. Alibaba Group is the largest e-commerce player across the globe by total sales volume.
The State Administration for Market Regulation of China announced this anti-monopoly probe after Beijing forced Jack Ma, the founder of Alibaba, to pull a huge stock market registering of Ant Group.
The probe is also a component of an increasing crackdown on monopolistic behaviour in China's booming internet space.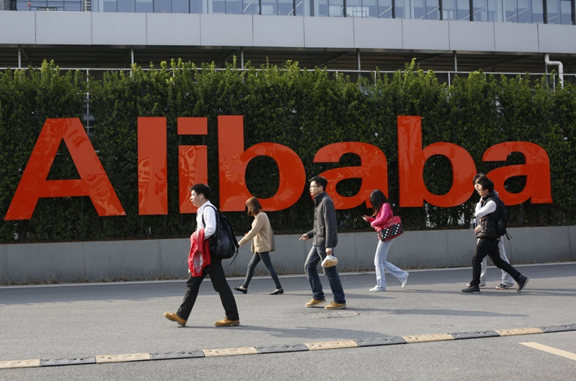 On the news of the antitrust probe, Alibaba shares fell ~8.13% in Hong Kong. (Image Source: MegapixlTM)
The tech behemoth Alibaba stated that it would cooperate with regulators and emphasised that businesses of the Company were functioning normally in the meantime.
The investigation in China coincides with the US and European Union's efforts to curtail the Western internet giants power, including Facebook (NYSE:FB) and Alphabet Inc.'s (NYSE:GOOGL) Google.
Moreover, the aggravation has been developing over the years in Washington and Brussels regarding the outsize influence that some tech players wield for advertising, commerce, and speech across a vast band of the globe.
Draft laws to target anti-competitive tactics
In November 2020, the market regulator announced draft laws to combat anti-competitive tactics or predatory pricing behaviour by internet companies. The drive has been witnessed as a consequence of unease for power, focusing a few internet firms.
The other major tech players of the country include JD.com (e-commerce company), search engine Baidu, and WeChat owner Tencent.
Recently, Chinese regulators halted the initial public offering (IPO) of Ant Group, a finance-focused sister company of Alibaba. This move came in highlight after Jack Ma openly criticised Chinese regulators for being overly obsessed with containing financial risk.
Moreover, four regulatory authorities in China, including the central bank, said that the officials would soon meet with Ant Group for discussing new regulation for the financial industry. Ant Group stated the Company would review and closely comply with all the regulatory authorities' requirements and commit full efforts to complete all related work.
Moreover, the market regulator eyeing into the "choose one of two" policy of Alibaba obligates its business partners to prevent dealing with other competitors.