Highlights

Covid-19 and Influenza have proved themselves deadly, with people losing their lives
Moderna and Novavax are in the process of preparing one vaccine that blends booster dose against COVID-19 and flu.
Combining COVID-19 and flu protection in one vaccine is a novel concept that Moderna and Novavax have adopted.
RELATED READ: Moderna Inc (MRNA) & Novavax Inc (NVAX): Two stocks in focus Tuesday
Moderna's New Development Candidate - mRNA-1273
On Thursday, 09 September 2021, Moderna Inc (NYSE:MRNA) announced that it is preparing a vaccine that blends booster doses against COVID-19 and flu. Gaining protection against COVID-19 and flu in a single dose would now mean fewer pokes in the arms and ease in the coming days.
Why are investors in rapture over one vaccine jab for COVID 19 and FLU ?
Recently, for a Biologics License Application, Moderna finished the rolling submission course for its COVID-19 vaccine in the US. In addition, it noted strong antibody responses in a Stage 2 study of a 3rd dose/booster of mRNA-1273.
The Combination vaccine candidate blends Moderna's COVID-19 vaccine plus flu vaccine candidate.
Novavax' combined seasonal influenza & coronavirus vaccine shot
Just a day before, on 08 September, NASDAQ-listed biotech company Novavax (NASDAQ:NVAX), Inc announced the initial participants enrollment in a Stage 1/2 examine to study the safety & immunogenicity of a combination vaccine that combines Novavax's influenza & coronavirus vaccines.
Novavax is engaged in developing and commercializing next-gen vaccines for severe infectious diseases.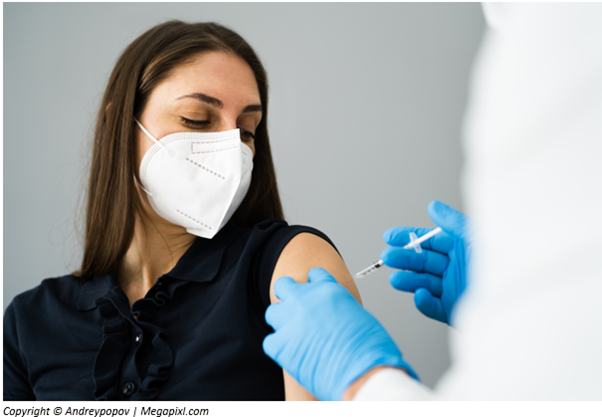 ALSO READ: Pfizer, Moderna COVID-19 vaccines under the lens as FDA adds heart inflammation warning
In the clinical trial, a single formulation will be developed that will combine Novavax recombinant protein-based NVX-CoV2373 plus NanoFlu™ vaccine candidates with saponin-based Matrix-M™ adjuvant. The trial would assess the safety, tolerance power & immune reaction to NanoFlu formulated along with NVX-CoV2373 & Matrix-M adjuvant in 640 healthy people between 50 years to 70 years.
What does a combined COVID-19 and flu protection vaccine mean for investing community?
Both Covid-19 and Influenza have proved themselves deadly with people losing their lives. A combined vaccine fills the gap of not protecting infections like COVID-19, which showcases symptoms similar to influenza.
To meet the gap Moderna (NASDAQ:MRNA) and Novavax have joined the coronavirus vaccine race, with Novavax on its way to closing the gap between itself and Moderna and Pfizer, the top two COVID-19 vaccine providers. While Moderna and Pfizer vaccines received The U.S. Food and Drug Administration (FDA) authorization in December, Novavax is expected to file its U.S. authorization request in the fourth quarter of 2021.
However, the combined COVID-19 and Flu shot jab has placed Novavax in a position that has created an opportunity to earn big, giving stiff competition to its rivals and boosting its stock prospect.
Similarly, for Moderna, the company's COVID-19 vaccine played a pivotal role in minimising hospitalizations, and deaths. This has helped Moderna get ranked as the top healthcare company, gaining No. 3 position on the Axios-Harris annual survey of corporate reputations, giving much confidence to its investors.