Highlights

The Buy Now Pay Later (BNPL) scheme allows buyers to pay for the purchase of goods and services later in installments without any interest charge.
BNPL has become popular during the Covid-19 pandemic.
Many financial companies are either launching BNPL or acquiring companies that run such services to attract new customers and expand operations.
Buy Now Pay Later (BNPL) is a payment option that allows buyers to pay for the goods and services they purchase online in installments later without any interest charge. Unsecured BNPL loans are typically approved for small amounts and have a short repayment period.
BNPL schemes are gaining popularity because of easy access, zero interest charge, and flexible return policy. These plans have been a big hit among people who are young and mobile and prefer on-the-go services.
Key features of BNPL?
In this system, buyers pay a certain amount of the purchase upfront and pay the remaining amount in installments without any interest charge on pre-determined dates.
The BNPL scheme offers easy loans compared to credit cards or banks. In addition, it does not affect credit score unless in the case of non-repayment or late payment.
BNPL has become popular during the lockdown. Many companies offering the BNPL scheme saw a boom in their businesses as demand for on-the-go services grew simultaneously, say experts. Firms like Afterpay, Affirm, Sezzle, Perpay, and PayPal benefited tremendously.
Also read: All eyes on Square Inc, Afterplay Ltd after US$29 billion deal
How does BNPL work?
Although BNPL companies have different internal policies, some rules are common. For instance, they process a BNPL request within seconds.
Buyers pay a particular sum in down payment, and the remaining amount is paid in installments through debit card, credit card, online bank account, or cheques.
The BNPL scheme functions differently than a credit card. In a credit card transaction, buyers pay interest for purchases, but in a BNPL plan, the interest component is waived.
Also, BNPL companies ask for soft credit checks before approval, unlike the traditional financial lending plans.
However, not all goods and services can be bought through BNPL as there are credit limits. Typically, small purchases are approved.
Source: Pixabay.
Why are companies rushing to capitalize on BNPL?
The covid restrictions helped encourage e-commerce and online shopping, fuelling the growth of BNPL. It is because more people opted for BNPL plans instead of credit card shopping to avoid interest payments amid the growing financial uncertainties.
In 2020, Americans spent over US$20-25 billion through BNPL, according to a CB Insights report published in March 2021. Also, BNPL accounted for three percent of all e-commerce purchases, which are expected to grow by 10-15 times to US$1 trillion globally by 2025.
Not surprisingly, many traditional financial companies today want to ride on the BNPL trend.
PayPal Holdings Inc (PYPL) has launched a BNPL feature called Pay in 4, which allows buyers to split the payment into four installments.

In September this year, the company acquired the Japanese BNPL firm Paidy for US$2.7 billion as it forays into the Asian country. PayPal also has stakes in BNPL firms like Sezzle and Z1P.AX Co. Apple Inc (AAPL) is also reportedly in talks with Goldman Sachs to launch BNPL.
Goldman Sachs' Marcus Pay and Visa Inc also have started BNPL services. In addition, Amazon (AMZN) is collaborating with BNPL firm Affirm to understand how the scheme works before deciding whether to acquire the firm, according to media reports.
These deals and collaborations point to the growing acceptance of BNPL in the market and the immense potential it wields in drawing customers. In January this year, Affirm had acquired the Canadian BNPL company PayBright for US$264 million. Likewise, Square (SQ) bought Afterpay, an Australian BNPL firm, for US$29 billion this August.
To remain in the competition and retain and expand their customer base, banks also have started adopting the BNPL strategy.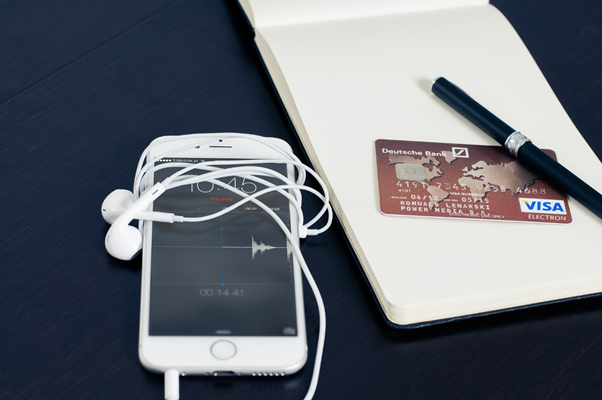 Source: Pixabay.
What are the risks associated with BNPL?
In July this year, the Consumer Financial Protection Bureau, a US government agency, which protects customers' interests, warned consumers about BNPL. It asked consumers to keep watch of late fees as some transactions could be linked to bank accounts or credit cards, resulting in the automatic transfer of amounts to such accounts.
Some economists also have warned people that BNPL might become a debt trap later. They point out merchants that pay fees to BNPL companies for their services might pass on the amount to consumers by increasing the prices of goods and services.
BNPL companies also charge late fees for installment payment delays. Besides, purchases made through BNPL are often luxury items and not essentials. Thus, buyers could be spending more on non-essential items that might pull them into a debt trap, experts opine.
Although the installment amount may look small, consumers would be paying it for several months. As a result, they may end up spending more than what the pocketbook permits.
Also read: Square, Paypal stocks on investors' radar ahead of Q2 earnings
According to a Forbes report, 43 percent of buyers made a late payment in the last two years, while two-thirds of them forgot to pay and one-third did not have money to repay.
Finally, despite these downsides, experts opine that the BNPL scheme could be a gamechanger for the industry and will continue to see the growth momentum. Digitalization and technological innovation will aid the growth of the overall Fintech sector, while services like BNPL will continue to attract new customers to their fold, they said.