Highlights

The Non-Fungible Tokens (NFTs) are unique; buyers get their ownership rights, but copyrights remain with the creators.


People can buy or sell NFTs using cryptocurrencies on various platforms.


NFTs are like digital collectibles; however, the NFT market is still evolving.
Financial services company Visa Inc (V) grabbed the headlines this week after purchasing the CryptoPunk '7610,' a non-fungible token, for a handsome US$150,000. It underscores the NFTs rising popularity as a prospective investment instrument.
The craze for the non-fungible token, or NFT, emerges after a huge cryptocurrency boom in recent times. Those associated with the crypto market also rushed to grab a pie of the NFT demand.
In another major deal that raised people's eyebrows, digital artist Mike Winkelmann, popularly known as Beeple, sold one of his NFT creations for US$69 million.
The NFT market has seen robust growth this year, boosted by some terrific deals. As a result, more and more people are flocking to the market in the hope of capitalizing on their rising demand.
What lures people to NFTs, among other motivations, is the chance of owning a unique item and flaunt to the world. Although NFTs are non-fungible, in which copyrights remain with the original creator, they can be copied, like art and music, and can be seen by anyone online.
According to nonfungible.com, a total of 96,208 NFT sales, worth around US$628 million, have been executed in the last seven days. And active market wallets for the period were 44,465.
Also Read: Styling it right: Six fashion stocks that are hard to miss
What does NFT mean?
NFT is a digital asset or a token like cryptocurrencies but is non-fungible. However, the main difference is a cryptocurrency has its own native blockchain infrastructure, but the token or NFT is stored on an existing blockchain. Therefore, NFT could be anything digital stored on the blockchain.
Thus, the NFT's encryption-based storage helps retain the original token intact or unique. NFTs could range from digital art, music, tweet, or anything stored digitally and has some value for buyers.
Also Read: Seven hot blockchain ETFs to explore as crypto market heats up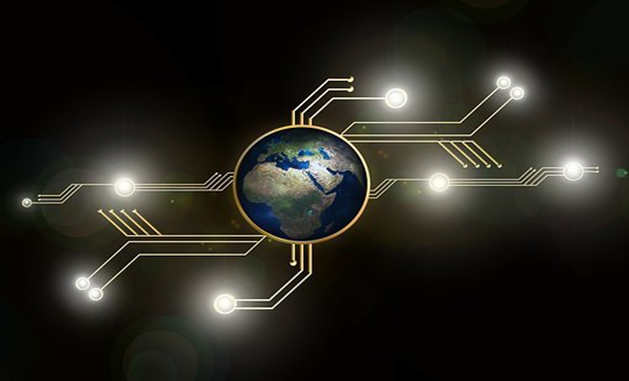 Source – pixabay
Also Read: Visa Inc (V) joins crypto craze, buys Cyptopunk NFT for US$150,000
Who can buy NFT?
Anybody can buy NFT from the existing platforms like OpenSea, Nifty Gateway, Rarible, SuperRare, VIV3, Foundation, NFT ShowRoom, Axie Marketplace, and BakerySwap.
One must have a cryptocurrency wallet to buy NFTs from the platforms. However, different platforms have different fee structures and cryptocurrency requirements.
In addition, some platforms like Duncan and Griffin Cock want to make these assets available to public by using credit cards.
Also Read: Nasdaq Golden Dragon Index declines 46% as China stocks retreat
Who can sell NFT?
One doesn't need to be a coding expert to create an NFT. Anyone can create a digital artwork or NFT and store it on a blockchain. The process of storing the art on the blockchain is called 'minting'. Once it is placed on the platform with a unique identification, anybody can buy it.
Sellers sometimes attach a commission with the NFT. Whenever it changes hands, they earn a commission.
Also Read: What is crypto mining and how do they affect carbon footprint?
Here are the top seven NFT collectibles based on their all-time sales volume, as per coinmarketcap.com.
Art Blocks

Art Blocks has a total sales volume of around US$499 million to date, with about US$238 million in the last seven days. It has a total asset of 97,974, and total transactions are 173,748.
Axie Infinity

Its total sales volume is around US$1.1 billion to date. Its total transactions are 3,594,170, and total digital assets are 5,006,330. Its sales volume in the last seven days is about US$176 million.
Also Read: Will Bitcoin's fast recovery fizzle out?
CryptoPunks

CryptoPunks' total sale volume to date is around US$857 million, with 17,539 transactions. Its total assets are 10,000. Its sales volume in the last seven days is around US$159 million.
ON1 Force

Its total sales volume is more than US$70 million to date, with total transactions of 11,444. Its sales volume in the last seven days is around US$99 million. In addition, ON1 Force has 7,777 digital assets.
Also Read: Can these 7 agriculture stocks help America toward food self-reliance?
Source – pixabay
Also Read: Seven S&P 500 stocks with highest YTD returns
Bored Ape Yacht Club

Its total NFTs are 19,587. Its total sales volume to date is around US$316 million, with a total of 40,340 transactions. Its seven-day sales volume is more than US$85 million.
Pudgy Penguins

Pudgy Penguins has total assets of 8,888. Its sales volume to date is over US$52 million, and total transactions are 21,416. The last seven-day sales volume is over US$17 million.
CyberKongz VX

Its total sales volume to date is over US$25 million, with total transactions of 8,792. Its seven-day sales volume is more than US$15 million. CyberKongz's total assets are 12,952.
Also Read: Aditxt (ADTX) & Zomadica (ZOM): Two trending health stocks
NFT is an excellent avenue for art creators to earn money from their copyright-protected work.
According to Blockchain.com, over 76 million wallets have been created for buying and selling cryptocurrencies. So, as long as the cryptocurrencies remain, the NFTs would also flourish.
Also Read: What are Bitcoin debit cards and where all you can use it?
Bottomline
Twitter co-founder Jack Dorsey has sold one of his tweets for a whopping over US$2,9 million, underscoring the growing fascination for NFTs among people. Blockchain technology is creating new opportunities for various digital assets and is set to transform the world. However, NFTs are just a glimpse of what is to come in the future.