Source: RajCreatives, Shutterstock
Summary

6 bloodclots reported among the US citizens after J&J vaccine
CDC, FDA analysing the data in clots
Australia has also been guarded about usage of AstraZeneca vaccine
The White House appeared to be in a firefighting mode – calming the nerves of the American people – after the vaccines from Johnson & Johnson (NYSE: JNJ) were put on a pause.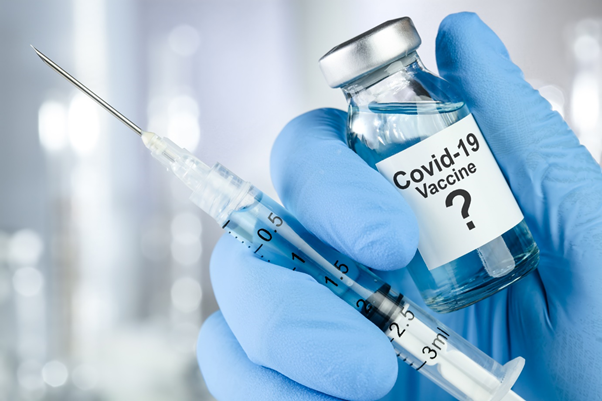 Representative image. © Silverv | Megapixl.com
The US healthcare officials – from Food and Drug Administration (FDA) and Centre for Disease Control (CDC) – recommended a temporary halt on the jabs from J&J as they are analysing the data after six women who took the vaccine saw rare and severe form of blood clotting.
"This announcement will not have a significant impact on our vaccination plan," Jeff Zients, White House COVID-19 Response Coordinator said in a statement.
J&J's vaccines make up only 5% of the American daily vaccine usage, according to Biden Administration official.
Mr Zients said that the administration has acquired sufficient stock of jabs from Moderna Inc (NASDAQ: MRNA) and Pfizer (NYSE: PFE) to vaccinate all the US citizens.
He claimed that administration has made available 25 million jabs of Moderna and Pfizer a week in the last few months. "In fact, this week we will make available 28 million doses of these vaccines," Zients added.
Also read: Vaccine Updates From Different Nations: The UK, The US, NZ, CA, AU
Artistic illustration of jab being administered to a person. Image: Copyright © 2021 Kalkine Media Pty Ltd
Earlier, on Monday, Australia abandoned its target of vaccinating its entire population, as there have been fears surrounding the safety of the AstraZeneca Plc Vaccine (LON: AZN). There have been reports of similar blood clotting across continental Europe, after people were administered the AstraZeneca jabs.
Australia has, till now vaccinated 1.2 million of its 28 million population.
Also read: Australia begins COVID-19 inoculation with Pfizer-BioNTech's vaccine
The shares of J&J corrected 1.34% after this on Wall Street and closed the day's trade at US$ 159.48 apiece. However, the competitors shares started gaining after this: Moderna ended the day 7% higher, while Pfizer ended up 0.46% higher.