Highlights

Spending on consumer electronics jumped to almost 160% during the last year.
Online gambling rose over 329% during FY21, above the average normal level.
Lockdown restrictions shifted the consumer spending habits resulting in rise of online deliveries.
The lockdown restrictions witnessed a major shift in the consumer spending habits, shifting towards online shopping channels as household consumers in Melbourne and Sydney have spent a lot on gambling, electronic gadgets, and home deliveries during 2021 lockdowns.
Online gambling has surged over 329% during the pandemic, probably due to the boredom of COVID-19 restrictions and desire to earn extra money.
Which industries saw a boom amid pandemic?
While many industries, like retail and travel, went through patch during the lockdown, some industries have boomed during the pandemic. Let's have a look at two such industries that made the most of the pandemic.
Electronics Sector
Spending on consumer electronics jumped to 160% during the last year, above the normal levels and has continued to rise this year.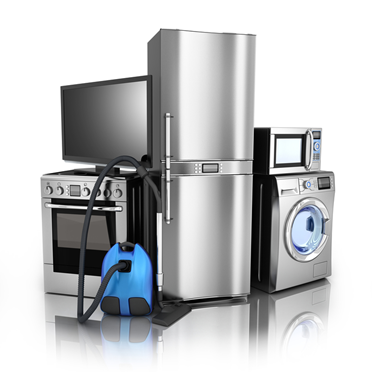 Representative Image Source: © Jirsak | Megapixl.com , image description – consumer electronics
Australia's consumer electronic sector continued its upward growth trajectory as the amount spend on electronic gadgets has increased by nearly 150% this year, despite the pandemic restrictions.
With many consumers forced to work from home, the market witnessed a rise in demand for electronic products. These products majorly include computers and peripherals, in-home consumer electronics and in-car entertainment.
The current market size of the online consumer electronic sales industry is estimated around AU$2.9 billion. According to experts, this sector is likely to grow at a constant rate over the next five years.
Home delivery
Home delivery emerged as another pandemic boom industry surpassing the previous records. Spending on home delivery surged 203%.
This sector has become highly competitive sector over the last decade with the addition of several food delivery brands in the industry. The recent COVID-19 pandemic has made people more reliant on online food delivery.
Representative Image Source: © Jirsak | Megapixl.com , image description – online delivery
The revenue from Australia's online food delivery segment is likely to reflect and compound annual growth rate of 12.03% within FY2021-FY2025. According to experts, the sector is likely to show a revenue growth of 14.2% next year.
Also, rise in spending on consumer electronics, pet and alcohol is quite evident during the last year's lockdown, and has continued in 2021.