Summary

The demand for lithium is increasing amid growing popularity of electric vehicles.
The lithium prices are trading at nearly three-year highs.
General Motors has made commitments to make a multi-million-dollar investment in an Australia-based mining company.
The demand for lithium is heating up, sparking concerns about tight supplies of the metal. Lithium is the main component of chargeable batteries, which are crucial for the electric vehicle (EV) revolution.
The prices of lithium carbonate recently traded close to their three-year high of CNY90,000 per tonne. The surge in the prices is directly related to growing EV demand amid tight supplies.
Source: Copyright © 2021 Kalkine Media
Must Watch: Which are the hottest ASX listed lithium stocks?
Many European governments offer subsidies to EV buyers, thereby increasing the popularity of electric vehicles, and in turn the demand for lithium. At the same time, China plans to transition to all-electric or hybrid cars by 2035, thus injecting heavily to support the EV industry.
The higher demand for EVs in China and other parts of the world coupled with huge investment flowing in the lithium mining space is expected to give a boost to the lithium market.
Source: © Olivier26 | Megapixl.com
Lithium is used in the manufacturing of lithium-ion batteries (LIBs), which improve the driving range of EVs and reduce the plug-in cost. LIBs are the backbone of new generation electric vehicles, enabling high power, better mileage, and lesser charging time.
Almost all major automobile companies are seeking lithium supply to secure their plans to dodge the manufacturing of fossil-fuel driven cars and switch into the manufacturing of EVs.
Also Read: How is lithium mined, and why its mining is criticised?
General Motors' deal for Lithium Supply
Recently, American multinational corporation General Motors announced a strategic investment and partnership with Australia-based mining company Controlled Thermal Resources.
The deal pertains to procuring low-cost lithium in the US to boost the automaker's efforts to EV battery manufacturing. The investment is in line with General Motors' long-term goal to make an entire fleet of EVs and autonomous vehicles by end-2025.
The automaker intends to position itself as a leading manufacturer of EVs in North America.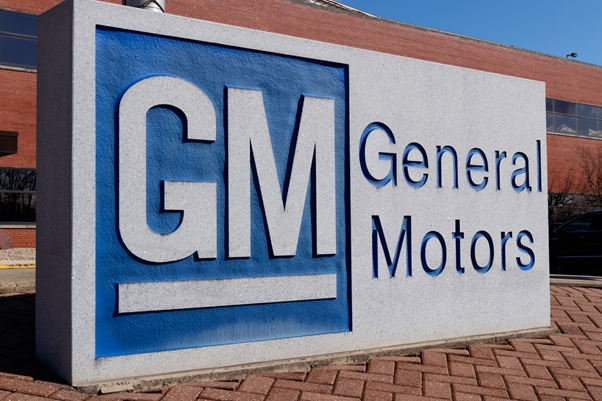 Source: © Jetcityimage | Megapixl.com
Good Read: Where is the largest deposit of lithium? Will we run out of lithium?
Reportedly, the automaker is set to inject a multi-million-dollar investment in the Hell's Kitchen Lithium and Power development project of Controlled Thermal. As a result of its investment, General Motors will have privileged access to the lithium produced in the first stage of the project expected in 2024.
Controlled Thermal is seeking a cost-effective way to extract lithium from naturally heated waters deep beneath the Salton Sea of California.