Summary

The Medical Cannabis Industry update by Cannasouth.
What should an investor look for in the CBD business?
Projected earnings, innovations, plans for the future.
The Cannabis industry has witnessed development in leaps and bounds, not just in the country, but throughout the world. This is what makes it an essential aspect of today's economic narrative and nobody can deny its position in the global market, nor its future in the household scenario. Cannasouth Limited (NZX:CBD) recently released the Medical Cannabis Industry update, which had a lot of detailed research about how cannabis-related products had been performing across the globe lately.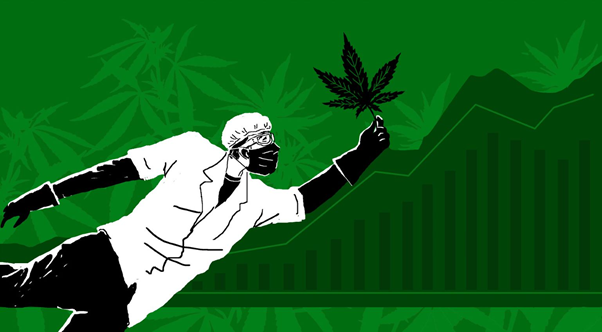 Image Source: Copyright © 2021 Kalkine Media
One of the first elements of the report to draw one's attention would be a figure that states that by the year 2028, the global CBD market is expected to reach a value of US$13.4 billion. This sheds light upon how more people are educating themselves to use Cannabis-related products for various health purposes, and how the regulatory across the world are becoming more accepting of the products, which were at one time considered potentially dangerous besides being illegal?
Did you miss: Why the 6 Hot NZX Penny Stocks are in Green
Read now: Cannabis-Based Company Bags Carbon Efficiency Certification
The expected expansion in the market between 2021-2028 is said to be 21.2% CAGR. There has been growth witnessed in markets such as Germany and Australia.
Thinking of investing in a Cannabis-related business?
As of now the rules and regulations regarding Cannabis-related products creating businesses are stringent in New Zealand. This makes it imperative that anyone looking to invest in a similar business is absolutely sure about the risks involved.
Compliance to the most recent updates, along with the skill that a GMP-based business network should not be owned by many businesses. These are the details investors must look into before putting in their money here.
In case, it's a start-up one is looking to invest in, analyse how long it could take for it to create a strong market position, fully functional and capable of generating profits.
Read now: E-commerce giant Amazon supports the MORE Act to legalize cannabis in the US
Did you know that merely the opioid market is forecasting annual sales of US$57b by 2030, while the cannabis-related products which are much safer than opioid are forecast to make earnings of US$44.4 billion by the year 2025?
Cannasouth Limited
Listed on the NZX in 2019, Cannasouth has been around long enough to understand the ins and outs of the trade whilst complying with standards at every step while looking to create innovative new Cannabis-related products over the years. It has a team of highly skilled researchers, cultivators and formulators, which creates products that can be used safely.
On June 4, Cannasouth Limited traded at NZ$0.490 at the time of writing.
Also read: Are These 6 Interesting NZX Penny Stocks The Cream Of The Crop?