Highlights

As the leading global source providing price and related information regarding cryptocurrencies, CoinMarketCap has launched an educational programme.
Known as 'CoinMarketCap Earn', users can earn crypto rewards by successfully undertaking quiz after learning about cryptocurrencies through its educational videos and written material.
At present, the campaign, which is open to only Binance account holders, may extend to other exchanges as well in the future.
Established in 2013, CoinMarketCap is the world's most preferred site for tracking prices, market capitalisations and other information regarding various crypto assets.
It was taken over in 2020 by Binance Capital Mgmt., which is a blockchain company and owns the largest cryptocurrency exchange across the world.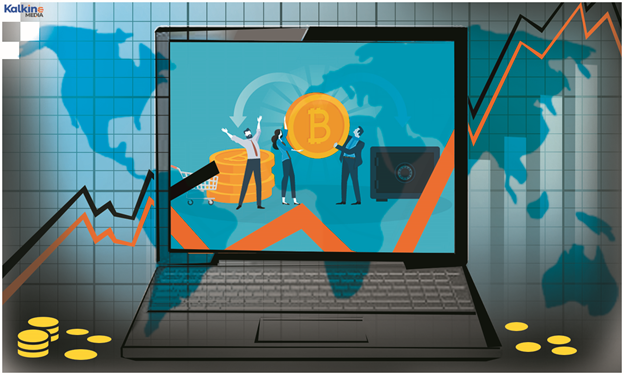 Source: Copyright © 2021 Kalkine Media
Get to know CoinMarketCap Earn
Launched by CoinMarketCap, the 'CoinMarketCap Earn' is an educational programme, which offers an easy way to learn about cryptocurrency, earning crypto rewards in exchange.
Related Read: What is Burger King's crypto reward program and how to join it?
Recently, it has announced introducing a new Earn campaign with REVV.
It is noted that REVV is a utility token focussed on developing the Dapps game.
How to earn rewards through CoinMarketCap Earn?
Users of CoinMarketCap Earn can learn about the top and emerging crypto projects through various videos and written lessons and then complete a quiz to test their knowledge.
In return, those successful in the quiz will be rewarded with REVV tokens amounting to US$5 each.
It is noted that this campaign has a reward pool of US$8,000 in REVV. Tokens will be rewarded until the reward pool runs out.
Do Read: What does staking mean in crypto?
Do you want to know about CoinMarketCap Earn's new campaign with 1inch?
Another campaign which CoinMarketCap Earn is launching is in association with 1inch.
Just as in the case of the REVV campaign, here, the users can watch educational videos relating to 1inch and then can proceed ahead with the test. Those who are successful in completing the quiz would be rewarded with three 1inch tokens, each worth US$5.
Interesting Read: Will 1INCH cross US$10 by end of 2021?
Here, the EARN campaign consists of 50,000 1INCH tokens in its reward pool.
Is account opening mandatory to participate in CoinMarketCap EARN campaigns?
Opening a CoinMarketCap account is necessary for participating in campaigns related to CoinMarketCap Earn.
Binance KYC-verified account is a must to participate in these Earn campaigns; else, token distribution is not guaranteed.
However, in the future, CoinMarketCap Earn campaigns might be extended to other exchanges as well.
Know its other campaigns
There are numerous other campaigns of the CoinMarketCap Earn programme, which have been launched in association with Mars Ecosystem, Perpetual Protocol, Sandbox, Crust Network, Tokocrypto, Sushiswap, and more.
Related Read: Why has The Sandbox's gaming platform been incorporated into social metaverse?
Bottom Line
The CoinMarketCap Earn programme is garnering huge popularity among its users as they not only get to learn about new cryptos through educational videos but also get rewarded in return.