Summary

A balanced budget includes a mix of budgetary allocations as well as the consideration of the well-being of citizens.
New Zealand's Federal Budget 2021 aims to uplift its citizens' living conditions by introducing a series of welfare programmes.
Apart from providing funds, Budget 2021 also lays an emphasis on lessening of carbon emission, increased sick leaves for people, etc.
On 20 May 2021, New Zealand witnessed numerous announcements and declarations through country's Finance Minister, Grant Robertson.
He presented the Federal Budget 2021, thereby infusing billions of dollars allocations to different sectors, with the aim of uplifting the Kiwi economy.
Read: Which New Zealand Sectors Are The Biggest Winners in Federal Budget 2021?
Funds are required to boost the economy and are necessary for its progress and development. However, a 'balanced budget' can only be achieved if the non-budgetary part is also taken into consideration.
Read: Will NZ's Federal Budget 2021 Be A Fine Balancing Act?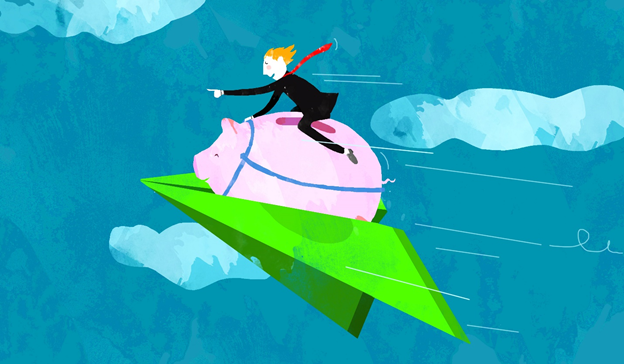 Source: Copyright © 2021 Kalkine Media
The NZ Budget 2021 touched upon the non-budgetary features to enhance the welfare and well-being of New Zealanders. Let's quickly go through them.
Warmer Winters For Low-Income Groups
Budget 2021 aims to assist the poor and needy Kiwis ahead of the harsh winter season by ensuring warmer Kiwi homes. The Government plans an additional 47,700 insulation and heating retrofits.
The move would not only improve the health of Kiwis but also lower the usage of energy and reduce emissions, along with providing employment in the energy service segment.
Reducing Carbon-Emitting Fleet
Also, support is being extended to the country's transport and business sectors to decrease their emissions. Emphasis has been laid on lessening the fleet of fuel-emitting vehicles, as the Low Emission Transport Fund has been set up, which oversees the eligibility of the projects in the said area.
James Shaw, NZ's Climate Change Minister, has also exhibited a series of measures in Budget 2021 to help the country become carbon neutral by 2050.
Introduction Of More Sick Leaves
The NZ Government has also lived up to its commitments to support its employees by increasing the minimum sicks leaves to 10 days. This would raise the maximum sick leaves entitlement to 20 days in a year, with no reduction in their salary.
Strengthening The Health System
In Budget 2021, the Government announced the details of funds allotted for the country's inoculation programme across 2-year period.
The country put aside NZ$1.4 billion to purchase vaccines, specialist equipment and facilitate vaccination drive so that each Kiwi is administered with a free vaccination.
Read: Will Women's Health Be A Priority In NZ's Budget 2021? 5-Related NZX Stocks- TRU, OCA, TAH, FPH, and GXH
Assistance To Solve Water Crisis
Since past many months, New Zealand has been facing low hydro inflows. To overcome the crisis, the Government has addressed the issue in Budget 2021.
The Government plans to initiate the Three Waters Reform Programme, which will enhance the serviceability of drinking water, wastewater as well as stormwater.
New Zealand would work towards improving infrastructure to make certain that the water services are secure, unpolluted, and reliable.