Source: Copyright © 2021 Kalkine Media Pty Ltd.
Summary

Energy and financial stocks weighed down S&P 500 and NASDAQ.
Credit Suisse and Nomura Holdings will incur a significant loss arising from transactions with a client in the U.S.
Trade route through Suez Canal reopened on Monday.
Wall Street closed on a mixed note on Monday, March 29, 2021. Energy and financial stocks pulled down S&P 500 and NASDAQ, while Dow Jones Industrial Average ended higher.
The S&P 500 fell 0.086 percent to 3971.09 while the NASDAQ Composite Index lost 0.60 percent to close at 13059.65. The Dow Jones Industrial Average was up 0.30 percent to 33171.37. The small-cap Russell 2000 also declined 2.82 percent to 2158.68.
Shares of Credit Suisse and Nomura Holdings tumbled 11.5 percent and 14 percent respectively on Monday after the companies warned that they could incur a significant loss arising from transactions with a client in the U.S. Credit Suisse said it would report a significantly higher loss as a U.S. hedge fund defaulted on margin calls made last week.
Meanwhile, the crucial trade route through Suez Canal reportedly reopened to traffic on Monday after container ship Ever Green, which was stuck in the waterway, was freed. The blockage disrupted the ship movement through the canal for six days.
The U.S. Trade Representative Katherine Tai reportedly said in an interview that the U.S. is not ready to lift the tariffs imposed on Chinese imports in the near future. The tariffs on about US$370 billion of Chinese goods were placed under the Donald Trump administration, to which China retaliated with tariffs on $110 billion of U.S. goods.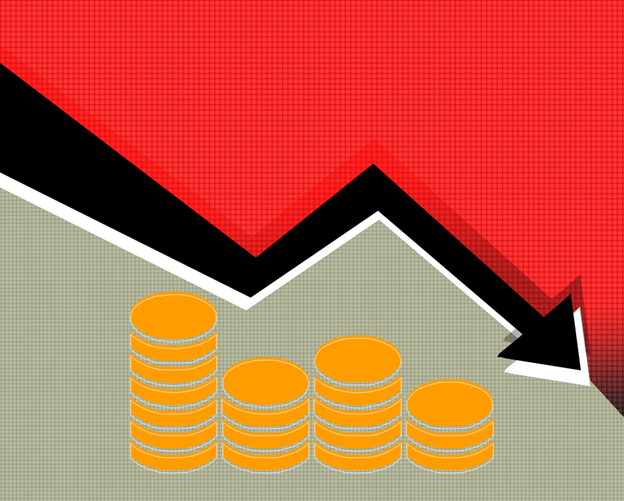 ©Kalkine Group 2021.
Top Gainers
Top performers on S&P 500 included CenterPoint Energy Inc. (3.10%), Carrier Global Corp. (3.04%), Molson Coors Beverage Co. (3.00%) and Facebook Inc. (2.76%).
SeaChange International Inc. (101.94%), Humanigen Inc. (54.47%), Universe Pharmaceuticals Inc. (37.84%) and Hall of Fame Resort & Entertainment Co. (31.07%) were the top performers on NASDAQ.
On Dow Jones, Boeing Co. (2.31%), Walgreens Boots Alliance Inc. (1.58%), Procter & Gamble Co. (1.57%) and Coca-Cola Co. (1.53%) gained the most.
Top Losers
Top laggards on S&P 500 included Penn National Gaming Inc. (7.85%), ViacomCBS Inc. (6.68%), Enphase Energy Inc. (6.53%) and Caesars Entertainment Inc. (5.82%).
Millendo Therapeutics Inc. (36.70%), Summer Infant Inc. (32.11%), Orphazyme A/S (28.98%) and F-Star Therapeutics Inc. (28.25%) were among the top losers on NASDAQ.
On Dow Jones, JPMorgan Chase & Co. (1.55%), American Express Co. (0.95%), Walt Disney Co. (0.58%) and Intel Corp. (0.57%) were the laggards.
Volume Movers
Top volume movers are ViacomCBS Inc. (50.03M), SeaChange International Inc. (32.03M), iQIYI Inc. (27.39M), Discovery Inc. (17.42M) and Apple Inc. (16.94M).
Image Source: Refinitiv, NASDAQ Composite Index March 29, 2021 price chart
Futures & Commodities
Gold futures fell 1.13 percent to US$ 1,712.70 per ounce. Silver declined 1.64 percent to US$ 24.703 per ounce while copper fell 0.77% percent to US$ 4.0367.
Brent oil futures edged up 0.02 percent to US$65.06 while WTI crude was up 1.0 percent to US$61.58 per barrel.
Bond Market
The 30-year Treasury bond yields rose 2.10 percent to 2.417 and the 10-year bond yields were up 3.43 percent to 1.717.
US Dollar Futures Index grew 0.19 percent to US$92.953.