Summary

Senate Democrats plan to announce a draft bill to end the federal prohibition on cannabis and remove federal non-violent cannabis convictions.
The Canadian cannabis players may benefit the most from the US federal legalization as currently they are prohibited from doing business in the US.
The authorization of the legalization bill will directly impact the lives of many individuals with the removal of convictions for cannabis-related non-violent offenses.
The cannabis sector comprises players directly engaged in the research, development, and distribution of cannabis products, and indirectly supporting these operations. The sector has received considerable attention lately, with several tailwinds related to cannabis legalization.
On 14 July 2021, US Senate Majority Leader Chuck Schumer and other members released a discussion document for legislation that proposes sweeping reforms to marijuana policy in the US. The Cannabis Administration and Opportunity Act would legalize marijuana federally, remove federal non-violent cannabis convictions, and generate new grant programs to fund nonprofits that offer services to people adversely impacted by the War on Drugs.
ALSO READ: 5 hot marijuana stocks to watch
Interestingly, the passing of this Cannabis legislation bill will allow cannabis to be regulated by multiple agencies. Besides, cannabis shares can be listed on major exchanges within the US, with cannabis being regulated by several agencies.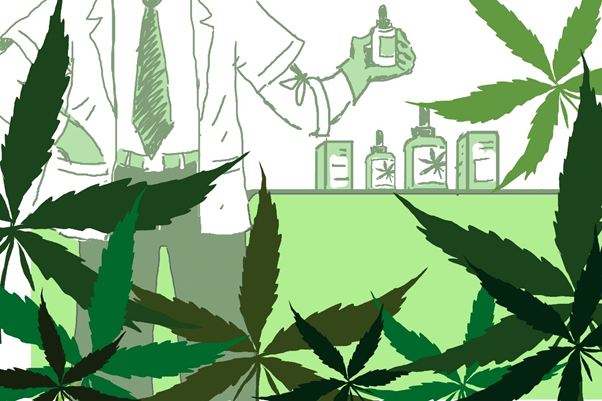 Copyright © 2021 Kalkine Media
The Canadian cannabis players may have the most to gain from the US federal legalization as they are barred from doing business in the US because of the lack of uniform legislation in the nations.
INTERESTING READ: 6 Canadian pot stocks to buy that can grow like a weed
Following the update, on 14 July, the US and Canadian cannabis stocks rose earlier in the day. However, the shares gave up the gains and ended the day in negative territory.
With this backdrop, this article will walk you through some global cannabis stocks-
Trulieve Cannabis (OTCQX:TCNNF)
US-based cannabis firm Trulieve Cannabis is a 'seed-to-sale' player that is the first and biggest fully-licensed medical cannabis company in Florida. The Company produces its products in-house and supplies them to the Trulieve branded stores.
On 8 July 2021, Trulieve disclosed that the Company had completed the acquisition of Keystone Shops in Pennsylvania. Notably, this acquisition will add to the Company's footprint in 91 dispensaries across the nation.
ALSO READ: Trulieve Acquires Harvest Health's Cannabis Arm For Record US$2.1 bn
Copyright © 2021 Kalkine Media
Green Thumb Industries (OTCQX:GTBIF)
National cannabis consumer packaged goods player Green Thumb Industries Inc promotes well-being through the power of cannabis while providing cannabis products to the communities in which the Company serves.
On 1 July 2021, the Company settled on its acquisition of Dharma Pharmaceuticals LLC, previously announced on 3 May 2021. Besides, Green Thumb Industries also disclosed that the acquisition of Dharma Pharmaceuticals comprises an existing manufacturing facility and retail dispensary located in Abingdon and Virginia, respectively.
MUST READ: 5 junior pot stocks to explore as marijuana gets more support in US
Curaleaf Holdings (OTCQX:CURLF)
A leading international provider of cannabis products, Curaleaf Holdings Inc intends to improve the lives of people by providing clarity around cannabis and confidence around its consumption.
On 13 July 2021, Curaleaf highlighted the B Noble brand launch in Maryland and Massachusetts, with a national rollout progressing into Fall 2021.
Cresco Labs (OTCQX:CRLBF)
A US-based vertically integrated multistate cannabis operator, Cresco Labs' mission is to professionalize and normalize the cannabis space. On 9 July 2021, Cresco announced that it would report its Q2 FY21 (ended 30 June 2021) on 13 August 2021.
GrowGeneration (NASDAQ:GRWG)
GrowGeneration owns and operates specialty organic gardening centers as well as retail hydroponic. The Company also has its operations as an online store for cannabis cultivators at growgeneration.com and a B2B ERP platform, agron.io. Furthermore, GrowGeneration was added as a member of the US small-cap Russell 2000® Index, effective from 28 June 2021.
Copyright © 2021 Kalkine Media
DO READ: Six marijuana ETFs that may take the summer heat a notch higher
Sundial Growers (NASDAQ:SNDL)
Sundial Growers has its operation in two segments, including Cannabis and Investments. On 7 July 2021, Sundial Growers announced that the Company had increased its commitment to SunStream Bancorp Inc to CA$538 million from its previous CA$188 million commitment. A joint venture (JV) between the SAF Group and SNDL, Sun Stream utilizes a strategic financial as well as operational partnership to seek opportunities in the cannabis space.
ALSO READ: Canadian pot stocks wibble-wobble as US moves closer to legalize weed
Global cannabinoid company Cronos Group is an innovative player having global manufacturing and distribution of its products in five continents. The Company is committed to building disruptive IP (intellectual property) with the advancement of cannabis research, technology, as well as product development.
The portfolio of Cronos includes PEACE NATURALS™, two adult-use brands- Spinach™ and COVE™, and three hemp-derived CBD brands- Happy Dance™, PEACE+™, and Lord Jones™.
Creso Pharma Limited (ASX:CPH)*
Cannabis player Creso Pharma is engaged in creating the best of cannabis to benefit the lives of people as well as animals. The Company highlighted that it is one of the only ASX-listed players having direct exposure to the emerging North American recreational cannabis market. Creso Pharma will aggressively scale its Canada-based wholly owned subsidiary Mernova Medical Inc to enter the US markets.
Furthermore, the Company has proposed its merger with Red Light Holland (RLH) to create The Highbrid Lab, that will be listed on the CSE. The newly formed entity, after the merger, will be able to enter and operate in the US legally. Hence, Creso Pharma is well-positioned to capitalize on this significant major opportunity.
To know more about Creso Pharma, click here
*Creso Pharma is a sponsored client.