Highlights

Moderna's COVID-19 vaccine suspended in some counties for younger adults due to some rare side effects.
Sweden, Norway, and Denmark paused Moderna's COVID-19 vaccine and urged younger adults to take Pfizer/BioNTech shot.
On 5 October, the European regulator approved the booster shot of Moderna's COVID-19 vaccine for 12 years or older people.
Few European nations have temporary banned Moderna Inc's (NASDAQ:MRNA) COVID-19 vaccine in younger adults after appearance of some rare heart related side effects especially after the second shot. Following the suspension news, Moderna's shares fell as much as 8.94% on 6 October 2021 on NASDAQ.
In January 2021, the European Medicines Agency (EMA) gave green light to Moderna's COVID-19 vaccine for people 18 years and over. In July, the vaccine was given emergency use authorisation for children aged 12-17 year.
Scandinavian agencies suspend Moderna's vaccine
On 6 October 2021, Scandinavian authorities halted administration of COVID-19 vaccine of Moderna in young adults due to an increased risk of inflammation of the heart muscle.
The Public Health Agency of Sweden had terminated Moderna's COVID-19 vaccine for those individuals under 30 years. The agency highlighted that the temporary halt would be initially in force until 1 December 2021.
Furthermore, the agency highlighted that, the risk is more prevalent among young men and boys and seems especially related to the second shot of the vaccine.
RELATED ARTICLE: Tips for investing in COVID-19 vaccines developing stocks
Source: © Ekahardiwito | Megapixl.com
Norway and Denmark to continue using Pfizer/BioNTech vaccine
Norway and Denmark also recommended a halt for people under 18 years. Denmark highlighted that the country will continue to use the vaccine developed by Pfizer-BioNTech as its main choice for people aged 12-17 years. Besides, Norway urged people who are under 30 to get the Pfizer-BioNTech's vaccine instead.
The COVID-19 vaccines developed by Moderna and Pfizer-BioNTech rely on messenger RNA (mRNA) technology to induce an immune reaction against novel coronavirus.
RELATED READ: Role of mRNA vaccines in combating COVID-19: Pros & Cons
Moderna's booster shot got EMA green light
On 5 October 2021, the European Medicines Agency (EMA) approved the use of a booster shot or third dose of Moderna COVID-19 vaccine for people (12 years of age or older) having severely deteriorated immune system. Moderna highlighted that several studies have demonstrated the benefit of a booster shot of COVID-19 vaccine in people having compromised immune system.
RELATED READ: COVID-19 booster shot for immunocompromised people: are there any additional risks?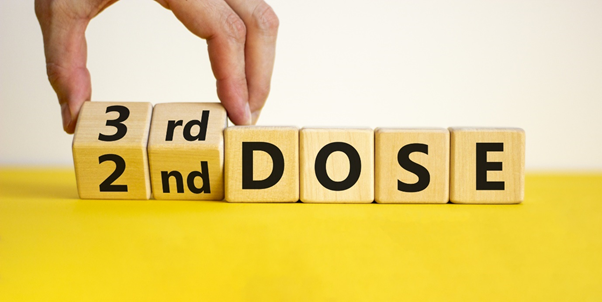 Source: © Demidovichphotostock | Megapixl.com
Bottom Line
After witnessing the heart related side effects post administration of Moderna's COVID-19 vaccine in younger adults, selected European nations have recommended to use Pfizer-BioNTech's COVID-19 vaccine for adults under 30 year.