Source: Mahony ,Shutterstock
In a major announcement, Samsung Electronics NZ in association with Spark New Zealand has launched its first 5G service in Christchurch, making the South Island city, 6th in place, to get the latest mobile technology. The other cities with 5G activation include Palmerston North, New Plymouth, Te Awamutu, and parts of central Auckland and Dunedin CBDs.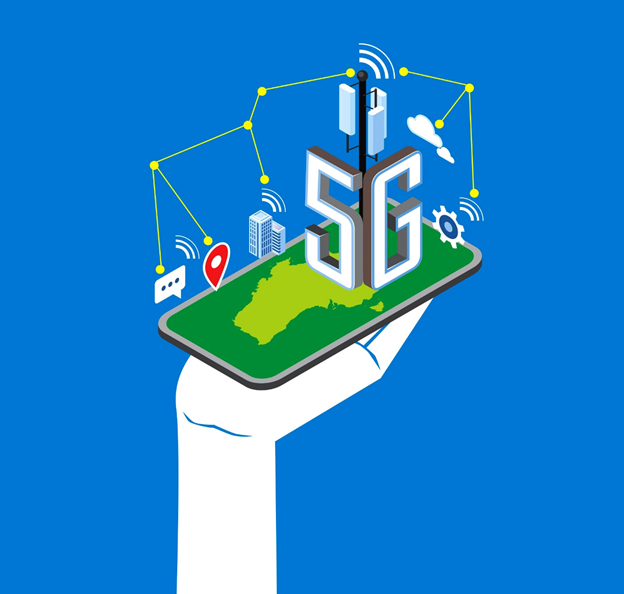 Source: Copyright © 2021 Kalkine Media Pty Ltd
Understanding 5G
As the name suggests, 5G is the fifth-generation wireless technology. It is meant to deliver higher performances with super-fast downloads, minimum latency coupled with exceptional connectivity and reliability. Thus, enhancing new user experiences, connecting new industries, thereby building a bridge to the future.
As the nation-wide 5G spread gains velocity, Samsung remains focused and exhibits its expertise in technological and operational fields by partnering with pioneering operators who aspire for a smooth 5G migration. Countries like Korea and the US that are backed by Samsung's 5G networks, are working towards bringing accelerated speed to millions of customers across the world.

Source: Copyright © 2021 Kalkine Media Pty Ltd
Functionality
This new network works on Samsung's newest 5G RAN solution and comprises of MIMO (Massive multiple input multiple output) radio, thereby, providing space savings on tower tops. Further, making use of this advanced 3D technology, MIMO radio efficiently delivers enhanced capacity and massive network coverage.
It is estimated that this roll-out of 5G mesh across the country, is going to build up $5.7 billion to $8.9 billion each year to the NZ economy, including $606 million to the Christchurch economy, in the upcoming decade.
Straight From The Honchos
Renee Mateparae, Spark New Zealand Limited (NZX:SPK) lead, expressed enthusiasm on the strategic association of Spark and Samsung in setting up of 5G webwork, NZ will soon see 5G mesh deployed across the country by 2023.
Further, Samsung NZ President, MinSu Chu revealed that after setting up strong patronage in mobile devices across the nation, the Christchurch project, earmarks a milestone for Samsung. He further added that the Christchurch 5G network is the first in NZ to be built by the telco giant with advanced reliability and offering an end-to-end solution to all its customers.
Did You Read; Spark New Zealand (NZX:SPK) Launched 5G Mobile Service in Dunedin
The Road Ahead
With the latest use of the world-class 5G technology clubbed with mammoth capacity and ultra-low latency, New Zealand gears up for a fully wireless future. Households, organisations and companies would have a plethora of opportunities because of access to fast data. Moreover, businesses would witness a new technological revolution like never before.