Summary

With the surmounting COVID-19 cases, the developing countries are demanding patent exemptions on items, including vaccines, diagnostic kits, and ventilators, to fight the COVID-19 pandemic.
The patent waiver will help emerging nations manufacture COVID-19 vaccines and treatments locally to avoid the high cost.
Several pharmaceutical giants have urged US President Joe Biden to oppose the patent waiver.
Pressure is mounting on global leaders to waive intellectual property (IP) protections on COVID-19 vaccines to increase vaccine manufacturing worldwide. The discussions to waive off patent are growing as several nations struggle to get COVID-19 vaccines, affected by the COVID-19 surge in India that has hit supplies to the world's poorest countries.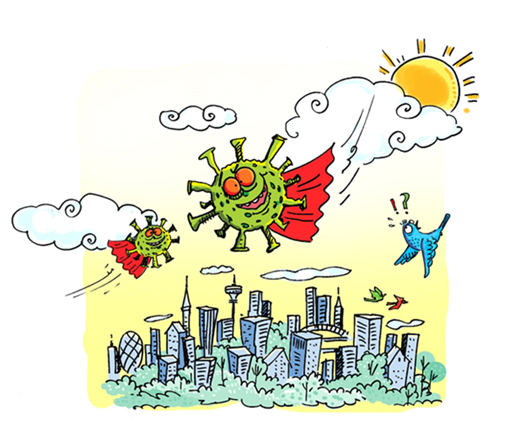 Source: Copyright © 2021 Kalkine Media Pty Ltd
Some supporters highlight that the measure would be helpful for manufacturers to commence manufacturing and export the vaccine to where they are most needed. However, the question remains - Is this is the only way to increase the supply?
MUST READ: Global COVID-19 cases cross 152 million, India amongst top contributor
Amid the expanding gap in the immunisation programs between the affluent and emerging countries, developing nations push to scrap the IP restrictions on the COVID-19 vaccine. Countries including India and South Africa are currently requesting the World Trade Organization (WTO) for IP exemptions on items to fight the COVID-19 pandemic, including vaccines, diagnostic kits, personal protective equipment (PPE), medicines, and ventilators.
IP exemptions are likely to help developing nations in the following way:
These exemptions would mean that WTO member nations would not necessarily require to enforce IP rights for COVID-19 vaccines, treatments, diagnostics, including other technologies.
The least developed nations will be benefited the most from this waiver because it would make sure that these countries would be able to make COVID-19 diagnostics, vaccines, and ventilators, locally, thus maintaining a low and accessible price.
Some other international organisations have supported India and South Africa's proposal. But the European Union (EU) has dismissed concerns that IP rights stand in the way of access to COVID-19 treatments.
DO READ: COVID:19: How Will Delays in Vaccine Rollouts Affect the Economy?
Pharmaceutical companies opposing the waiver
Several pharmaceutical giants, including COVID-19 vaccine developers AstraZeneca Plc (LON:AZN), Pfizer Inc (NYSE:PFE), and Johnson & Johnson (NYSE:JNJ), have urged US President Joe Biden to oppose the patent waiver. They stated that COVID-19 manufacturers could produce a combined 10 billion doses of the vaccine this year under the existing IP system.
Pharma giants have urged the US President to oppose patent waiver (Source: © Andrewcline| Megapixl.com)
Furthermore, drug manufacturers stated that the obstacles to increasing production include training technicians, insufficient sources for ingredients, and ensuring quality checks. They also highlighted that there are a limited number of manufacturers that are capable of large-scale vaccine production.
Let's now discuss the benefits and challenges of waiving off patent protection.
What are the benefits?
Faster and easy access- The IP relaxation would grant governments of many countries quicker and easy access to lifesaving doses with local manufacturing.
Expansion of manufacturing capacity- There is an insufficient manufacturing capacity to produce and distribute vaccines to the entire world population. Besides, developed countries will also benefit as the governments can include more local manufacturers to produce COVID-19 drugs and vaccines.
Low and accessible cost- With the decision to waiving off IP protection, countries can locally manufacture the vaccine, treatments, diagnostic etc., keeping the prices low and affordable.
What are the challenges?
Direct impact on pharma companies - Developed countries, where the major pharmaceutical companies are located, oppose the waiver. They fear a direct effect on pharma companies and affect the manufacturing cost. However, many companies have been provided with government funding for the manufacturing of vaccines.
Limited access and shortage of supply - IP rights can certainly hinder access to COVID-19 prevention and treatment. For example, if a company receives a patent on a suitable treatment or vaccine, it may prevent other companies from manufacturing and selling it at reasonable prices. This can lead to a considerable supply shortage.
Impact on incentives to innovate - According to economic experts, exclusion of patent protection would undoubtedly lower the incentives to innovate. Pharmaceutical companies also fear that suspension of patent protections would have damaging effects on innovation.
ALSO READ: Are the Vaccines Working? When will Covid-19 end?
In a nutshell, exemptions from the IP rights would mean that WTO member countries would not need to grant or enforce IP rights related to COVID-19 drugs, vaccines, diagnostics, and other technologies. However, relaxation in patent production is unlikely to be a standalone solution to end this devastating pandemic.