Source: solarseven, Shutterstock
Summary

Pfizer-BioNTech's COVID-19 vaccine has proved to be 100% effective in young adolescents (12-15 years) in Phase 3 clinical study.
The two partners plan to submit these data to the US FDA and the EMA in the next few weeks.
The companies are also conducting a global Phase 1/2/3 clinical trial to evaluate the vaccine in children aged 6 months-11 years.
Pfizer Inc (NYSE:PFE) and BioNTech SE (Nasdaq:BNTX), on 31 March 2021, updated the market that their COVID-19 vaccine BNT162b2 demonstrated 100% efficacy and strong antibody responses in a Phase 3 trial in adolescents 12-15 years of age.
Source: Copyright © 2020 Kalkine Media Pty Ltd.
With experts highlighting that vaccinating children is vital to achieving herd immunity, this update comes as important positive news.
DO READ: Experts believe vaccinating children is key to achieving herd immunity
Top-line findings from pivotal Phase 3 trial in children
The companies stated that the vaccine was well-tolerated and exceeded the efficacy recorded earlier in vaccinated participants aged 16-25 years. These are top-line findings from a pivotal Phase 3 clinical trial, which is performed on 2,260 adolescents.
Interestingly, Pfizer and BioNTech plan to submit the trial findings to the Food and Drug Administration (FDA) for a requested amendment to the Emergency Use Authorization (EUA) of BNT162b2.
Also, the companies will submit data to the European Medicines Agency (EMA) for EU Conditional Marketing Authorization for COMIRNATY® to expand use in children aged 12-15 years as soon as possible.
Moreover, the companies will continue monitoring all the participants for long-term protection as well as safety for an additional two years after the administration of the second dose.
Albert Bourla, Chairman and CEO of Pfizer, commented:
Phase 3 clinical trial information
In the trial, 2,260 participants aged between 12 to 15 years were enrolled in the US.
Vaccination with BNT162b2 stimulated the neutralizing antibody against SARS-CoV-2 and demonstrated robust immunogenicity in a subset of adolescents one month after administering the second dose.
Further, BNT162b2 was well-tolerated, with side effects remaining the same as those seen in 16 to 25 years participants.
Phase 1/2/3 Study 6 months-11 years old Children
Recently, the two partners commenced dosing in a global Phase 1/2/3 clinical trial with the vaccine administered to the first healthy children.
In this clinical trial, the companies will further evaluate BNT162b2's safety, tolerability, and immunogenicity in the participants of 6 months to 11 years.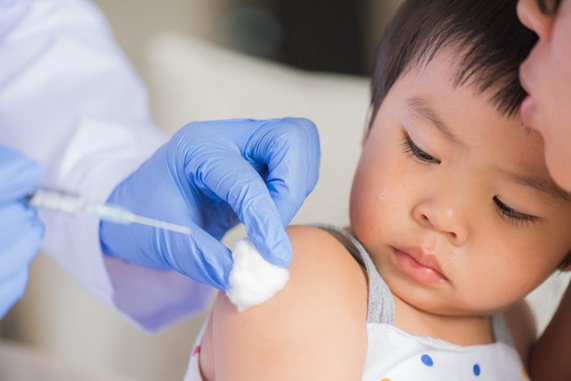 © Spukkato | Megapixl.com
The duo disclosed that the trial is evaluating the vaccine on a two-dose schedule (almost 21 days apart) in three age groups-
Children aged 5 to 11 years.
Children aged 2 to 5 years
Children aged 6 months to 2 years.