Source arda ,Shutterstock
Summary

Major EU nations, including France, Germany, and Italy, have stopped the rollout of Oxford-AstraZeneca's COVID-19 jab amid blot clot concerns.
Meanwhile, the WHO and EU medicine regulator emphasised that the vaccine is safe, and countries should keep using the vaccine.
Despite vaccine suspension in the EU, the COVAX program remains unaffected and is ongoing.
Several European nations, including France, Germany, Italy, and Spain, have suspended the use of AstraZeneca Plc's (LON:AZN) COVID-19 vaccine over reports of blood coagulation in a few recipients. However, the British drug developer and regulators, including the WHO and EMA said that there is no evidence of the side effects.
Oxford-AstraZeneca's vaccine is one of three COVID-19 vaccines in use in the European Union (EU). However, the escalating concern is a significant hurdle for the EU vaccination drive, which has been dogged by vaccine shortages and manufacturing obstacles.
Despite the talks over the side effects of AstraZeneca's jab, Australian health experts are confident about the rollout of the vaccine in the country. Experts mention that the temporary pauses in vaccination in parts of Europe were precautionary, and there was no such evidence of adverse health effects.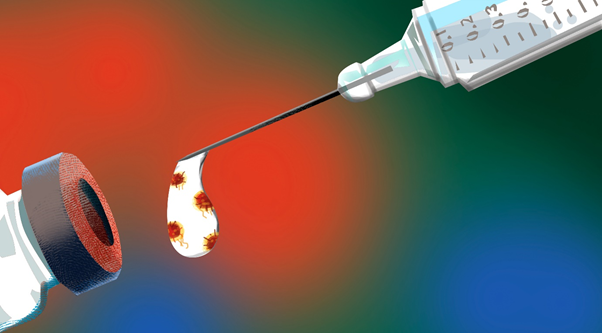 Copyright © 2021 Kalkine Media Pty Ltd.
The WHO's vaccines advisory committee has highlighted that there is no causal link between blood coagulation and AstraZeneca's jab.
The three largest EU countries - Germany, Italy and France stopped AstraZeneca's vaccine rollout, with Portugal, Spain, and Slovenia also joining the block.
DID YOU KNOW: Italy to become the first EU nation to manufacture Russia's Sputnik V vaccine
AstraZeneca's COVID-19 jab has become a crucial component in European nations' attempts to supporting their sluggish vaccine rollout. The vaccine is also a pillar of COVAX that intends to supply COVID-19 vaccines to poorer countries. Several media reports mention that this program continues unaffected by the EU suspension.
ALSO READ: Did you miss these updates on Oxford University-AstraZeneca's COVID-19 Vaccine?
Regulators insist the vaccine is safe
The World Health Organization (WHO) and the European Medicine Agency (EMA) insisted that AstraZeneca's COVID-19 vaccine was safe to use.
The WHO and EMA plan to hold special meetings after several countries indicated that they would stop using AstraZeneca's vaccine pending further review. The WHO has urged nations to continue with the vaccine and that it had planned an expert meeting to review its safety.
Soumya Swaminathan, WHO Chief Scientist, stated:
ALSO READ: EU faces AstraZeneca's COVID-19 vaccine shortage amid manufacturing concerns