Summary

Lab trial was conducted on blood samples of already vaccinated people.
The study has shown that Pfizer's vaccine is effective against the new variant of the Covid-19 virus.
A new laboratory test report that analysed the coronavirus candidate of BioNTech/Pfizer has revealed that the jab is protective against the new variants of the SARS-CoV-2 virus and is easily adaptable.
The United Kingdom, Brazil, and South Africa have witnessed the emergence of new strains lately that have sparked fears among the scientists and companies whether the vaccines in use would be able to offer adequate protection.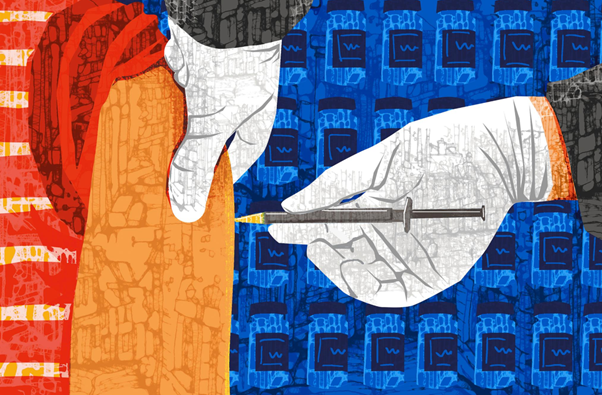 (Source - © Kalkine Group 2020)
White House health advisor Dr. Anthony Fauci on Wednesday said that the Pfizer Inc. and BioNTech SE are already working on their Covid-19 vaccine to target new strains of the virus. Though it is not unusual for the virus to mutate, researchers are trying to determine the changes that might be needed to develop any new lifesaving vaccines, if required.
The test results are very similar to those of the tests that were carried out earlier this month at the University of Texas Medical Branch, where blood samples of already vaccinated people were tested. The results of the lab trial showed that the vaccine was able to neutralise the antibodies present in the blood.
The early findings of the study were published on BioRxiv, the preprint server prior to peer review, which said that three variants of coronavirus --N501Y, 69/70-deletion+N501Y+D614G, and E484K+N501Y+D614G -- were considered and reviewed. The study indicated that two BNT162b2 doses neutralized the Pfizer's vaccine-elicited human sera against the three new mutant viruses.
Though Fauci said the mRNA technology, used by Moderna and Pfizer to develop the vaccines, makes it easier to adapt to the new strains. However, more detailed research is required to confirm the effectiveness among people who have been vaccinated.
The drugmaker is said to have started working on booster shots that will target the more problematic South African variant.
Related Read: Study suggests Pfizer-BioNTech vaccine is effective against new Covid-19 strain
Similarly, US pharmaceutical company Moderna notified on Tuesday, 26 January. that the early laboratory tests of its Covid-19 vaccine show that it is effective and protects against the new, easily transmissible South Africa and the UK variants.
Blood samples of eight people vaccinated with two doses of Moderna vaccine were taken for the study which suggested that the neutralising antibodies triggered by the vaccine stopped the virus from entering the cells.
Moderna is testing whether giving a third booster shot might be beneficial to tackle the new variant. The company's investigation is in progress to redesign the booster for the new mutations.