Highlights

Homecare for elderly people is the best solution for them to continue living their lives with their loved ones in the comfort of their own homes.
Many studies demonstrate that homecare also allows the elderly to recover faster.
Providing services related to home health care for the elderly is an integral part of PHC (primary health care) services. When a person gets older, living independently at their own place can become more difficult. If an elderly finds it harder to do things, they can ask for some help at home.
Homecare does not mean that the older adults are losing their independence. Rather, it is the opposite. Getting a little help at home with daily activities indicates that the people can stay independently at their own home for longer. In reality, a little life and care support at home can lead to a much better life.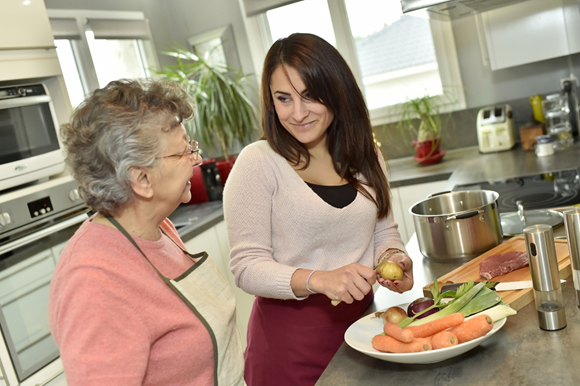 Source: © Goodluz | Megapixl.com
RELATED READ: How are Childcare and Aged Care Sectors Placed amidst Covid-19 and Government Entitlements
Type of homecare services available in Australia
Homecare services must be flexible and intended to fulfil the requirements of the elderly. The types of services that may be provided as part of the homecare include the following-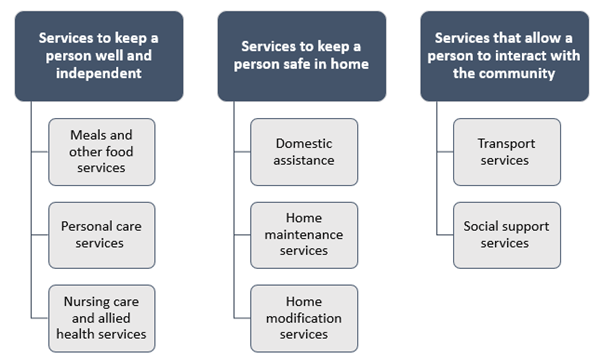 Copyright 2021 Kalkine Media (Data Source: myagedcare.gov.au)
RELATED ARTICLE: Australia's Aged Care Industry And Its Challenges
Benefits of Homecare for Seniors
There are many benefits for older people living in their own homes. But when an elderly starts struggling with the daily household tasks including routine activities, it can become a major worry for their family. In that case, hiring homecare is a good option that enables elderly to get older in their place safely.
Some of the key benefits of homecare services are-
Comfort and extended independence - The primary benefit of home care is that your loved one is able to stay in the place that is most comfortable and familiar to them. They can use their own bathroom, sleep in their bed, and continue their daily routines.
Personalised and one-on-one care- Instead of opting for the schedules and routines of a care facility, a homecare scheme can be personalised to fit as per need of family. Homecare services also offer one-on-one and personalised care that a caregiver cannot offer full time.
Family Involvement- A change of environment can be stressful and take time to adjust. Homecare can help an elderly to live in comfortable and familiar surroundings, in the house people love surrounded by the things they love.
ALSO READ: Which were the best performing aged care stocks of FY2021?
Moreover, the more significant benefit of homecare is that both older adults as well as their family members can have additional peace of mind.
Bottom Line
Homecare has been indicated to be more affordable as compared to care at nursing homes in many cases. Also, being with family and friends generally boosts the emotional, mental and physical strength of the elderly. Many studies prove that homecare allows elderly to recover faster.
ALSO READ: What COVID-19 pandemic taught us on managing our finances