Image Source: Shutterstock
Summary

German company Daimler has released a statement in response to the mayhem unleashed by Trump supporters in US Capitol Hill.
The car manufacturer suggested that political stability was good for economy and it hoped for a peaceful transition of power in US.
German car manufacturer Daimler has expressed its disappointment over the riots in Washington DC. Wednesday saw a brutal assault on US democracy when a mob of Trump supporters stormed Capitol Hill, resulting in appalling scenes of violence and chaos. Four people died in the protests.
Voicing dismay over the riots, Daimler issued the following statement: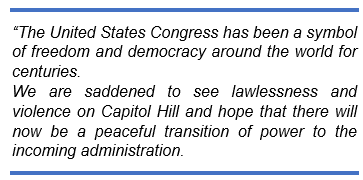 Emphasising on how its successful car business relies on the political situation of a country, the car behemoth hoped for a peaceful power transition in US. Daimler stressed that positive circumstances support the economic growth and boost employment.
The car company, which is mostly famous for building Mercedes Benz luxury vehicles in Alabama, also produces popular truck brands like Freightliner and Western Stars, which are loved by Americans. It also builds Thomas Built Buses in Portland, Oregon.
More than 25,000 people are employed in the American division of Daimler, where it earnt more than US$20 billion in the first half of 2020.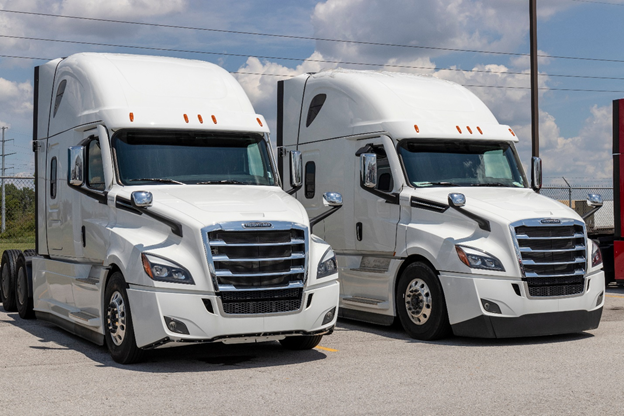 Image Source: Shutterstock
What did other Europeans say?
German Chancellor Angela Merkel and British PM Boris Johnson joined former US President Barrack Obama in blaming the current president for the recent riots in the US.
While most European politicians have asserted that the US democracy proved to be strong despite the harsh attacks on the White House, Mr Johnson said that the protests have cast a shadow on the whole country.
Ms Merkel too lashed out at the US president for not accepting the results of the election, that culminated in Capitol Hill mayhem. Merkle stated:
British PM Johnson too joined Merkel in lambasting Trump, saying that it was not right on his part to question voting ballots and the Electoral College. He added that Mr Trump deliberately wanted violent individuals to pose a threat to the US democracy.
Mr Johnson went on to say that the US had dangerously damaged its ties with other European countries during Mr Trump's presidency.
Emmanuel Macron, the French President, shares the same view as that of his fellow counterparts. He also believes that the stable political situation in the US is necessary for the world peace, especially after two World Wars.
Both older and younger generations across Europe were shocked by the pictures coming out of the Capitol Hill, as the rioters did not comply with many federal laws during the protest. Most of the rioters did not even wear protective face masks.