Summary

Australia is going to unlock more than $100 million for clean energy, targeting wind and hydrogen-based energy.
The unlock will help various international companies to bring advance technology to Australia.
Renewables have huge potential and will create ample job opportunities.
Australia has unlocked more than A$100 million for clean, renewable energy projects as part of A$1.6 billion Victorian Budget 2020/21. The investment will help develop new technologies to fast-track renewable projects, including offshore wind energy generation. These fields are yet unexplored and non-operational in Australia.
The fund will uphold research, new businesses and innovation, and give away direct industry grants to power great ideas from the lab into the grid.
Must Read: A Glance At Australia's Renewable Energy Space; 4 Related Stocks
Statements owing to Minister for Energy, Environment and Climate Change: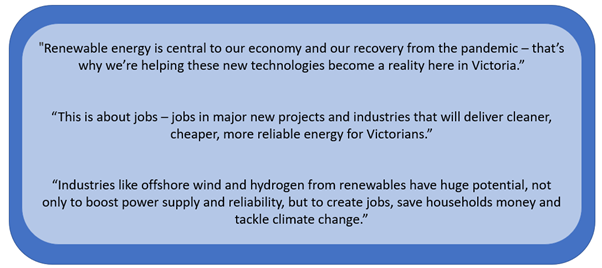 Source: Kalkine Image
Victoria is home to numerous organisations conducting creative examinations on hydrogen from renewables, wind and other inexhaustible innovations.
Sponsoring these thoughts and putting Victoria at the bleeding edge of these game-changing innovations will help drive new speculation, open export opportunities and boost local businesses.
The huge unlock will help international companies to install new and advance technologies in Australia.
The financial unlock will also start the assessment of transmission infrastructure prerequisites, guidelines, and investment settings to help the significant wind industry. Since Victoria's coastline provides the best offshore asset considering wind resource of the whole country, the state government was focused on facilitating Australia's first offshore wind ranch in Victoria.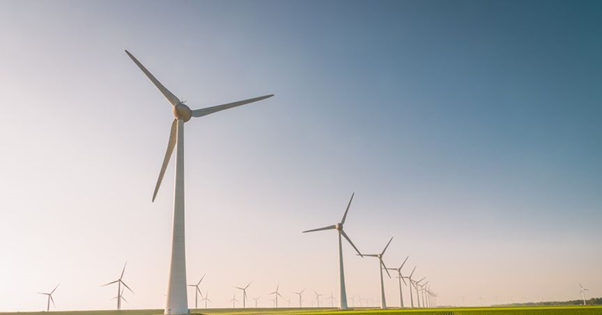 Image Source Shutterstock
The Star of the South venture is intended to start working from the mid-2020s and arrive at full limit before the decade's over.
The proposed site is located in Gippsland coast covering a 496 square-kilometre zone. It would deliver up to 20 per cent of Victoria's energy needs.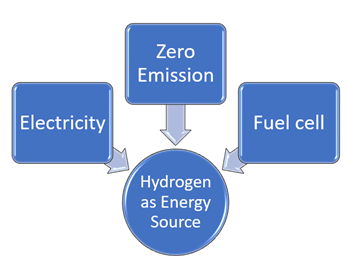 Source: Kalkine Image
It will likewise hasten the improvement of hydrogen from sustainable sources, which offer immense potential as clean energy. Victoria is, as of now, leading the world in building a hydrogen supply chain and is ready to push the outskirts with hydrogen from renewables, given our solid environment-friendly power foundation and labour force.
This $108 million advancement funding will make a significant commitment to clean renewable energy and help Victoria meet its zero net carbon focus by 2050.