Summary

The world is desperately awaiting an effective coronavirus vaccine for lives and businesses to resume normalcy, and many promising vaccine candidates are in the race.
Recently, there have been some significant setbacks for potential vaccinations, as Eli Lilly halted its final-stage clinical trial without giving any clarification on the safety concerns.
Johnson & Johnson also took a 'study pause' on its trial when one of the participants developed an unexplained illness.
AstraZeneca and Oxford University's vaccine testing is on hold in the US over safety concerns.
Solidarity Trial suggested that remdesivir had little or no effect on initiation of ventilation, duration of hospital stay in hospitalised patients, and overall mortality.
Not only unprecedented, the COVID-19 crisis also seems like a never-ending malaise. While the medical world seems to have no answer to the problem, prominent pharma companies across the globe are racing against time to find the best possible vaccine.
Typically, vaccinations take years to develop due to safety concerns; however, this time, the global health crisis has pushed companies to make the process fast, do check here: COVID-19 vaccine race proceeding at war time speed across the globe.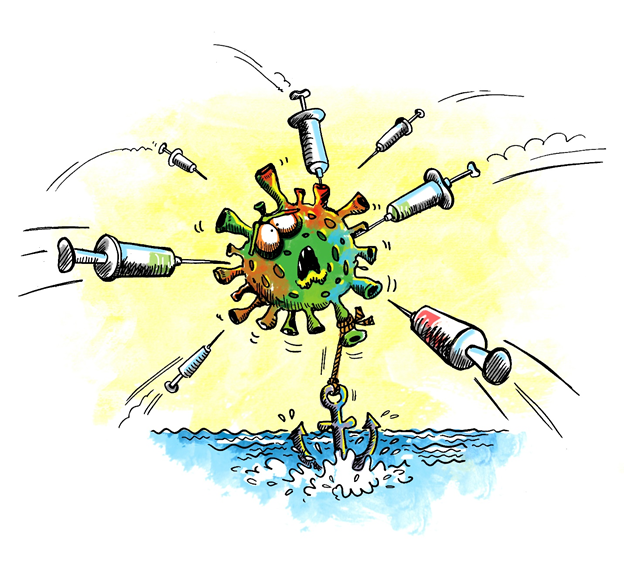 Image Source: © Kalkine Group 2020
As per WHO, on 19 October 2020 at 2:01 pm CEST, total confirmed cases of COVID-19 stood at 39,944,882 including more than 1.11 million deaths. In this grim situation and non-availability of any effective treatment, the world economy is on its toes, and nobody knows how to function normally in such scenarios.
Johnson & Johnson, Eli Lilly Halt Late-Stage Clinical Trials Over Safety Concerns
Despite a dire need of an effective vaccine, US-based top drugmakers Johnson & Johnson and Eli Lilly suffered setbacks, as they stopped their clinical studies on potential coronavirus candidates, citing safety issues.
Related: Johnson & Johnson Temporarily Halts COVID-19 Vaccine Trials After Participant Develops Illness
Eli Lilly confirmed halting the phase 3 trial of its coronavirus antibody-drug LY-CoV555 named ACTIV-3 without giving any clarification on the safety concerns the vaccine encountered. Recently, the US President promoted investigational monoclonal antibody treatments by Eli Lilly and Regeneron Pharmaceuticals Inc, which he received for his coronavirus infection.
Must read: Trump was gung-ho on Eli Lilly Drug; Company hits pause button for COVID-19 antibody treatment
Johnson & Johnson is using a common cold virus called adenovirus to ferry COVID-19 virus into human cells, for the body to develop defence against coronavirus. The company stopped the trials after one of its participants had developed an unexplained illness.
Meanwhile, Johnson & Johnson highlighted that it is a study pause and not a regulatory hold. The company stated that developing severe adverse reactions is part of any clinical trial, and the panel would find out if the illness was due to the clinical trial or something else.
Experts say that it is general practice to pause drug trials to examine safety concerns, and it doesn't indicate a severe problem with the vaccine.
Must read: COVID-19 vaccine Race: Johnson & Johnson Initiates Global Phase 3 Clinical Trial on 60k Volunteers
In the US, another vaccine's testing by partners AstraZeneca and Oxford University is on hold over safety concerns. Some volunteers have developed unexplained neurological symptoms that include changed sensation or limb weakness. As per a document shared with the participants, the neurological symptoms were not due to the shot itself.
The letter to the participants says that after a thorough review, researchers found that there is not sufficient evidence to identify whether the reported reactions were from the vaccine shot. In fact, after reviewing the cases, the reviewers recommended continuing vaccinations. However, questions are still being raised over the vaccine.
WHO's Mega-Study of COVID-19 Treatments Advise Remdesivir Fell Flat on the Expectation
On 15 October 2020, Solidarity Trial published interim results for four awaited treatments for COVID-19. It includes lopinavir/ritonavir, interferon, hydroxychloroquine and remdesivir. The results suggested that these treatments had little or no effect on initiation of ventilation, duration of hospital stay in hospitalised patients, and overall mortality.
Solidarity is an international clinical trial launched by the World Health Organization and partners for finding an effective treatment for COVID-19. It has enrolled more than 12,000 patients in 500 hospital sites in more than 30 countries.
Must read: Gilead's Investigational Antiviral Drug Remdesivir Obtained FDA Emergency Use Authorization for COVID-19 treatment
The Solidarity Trial aims to assess whether any of the drugs improves chances of survival or decreases the need for ventilation or duration of hospital stay. Based on emerging evidence, other drugs may also be added to the list of treatments.
Solidarity Trial's International Steering Committee had recommended discontinuing the trials of lopinavir/ritonavir, and hydroxychloroquine in light of the evidence for hydroxychloroquine vs standard-of-care and for lopinavir/ritonavir vs standard-of-care from the trial interim results. The WHO accepted this recommendation on 4 July 2020.
As per the WHO, until now only corticosteroids have been proven useful on severe and critical coronavirus infection.
Bottom line: Globally, the governments eager on reviving the economies are keeping a close watch on these trials, with hopes for an effective and safe vaccination soon. However, growing cases of vaccination halts are only raising concerns whether the set standards for vaccination development are being compromised for the sake of speed.
There is no investor left unperturbed with the ongoing trade conflicts between US-China and the devastating bushfire in Australia.
Are you wondering if the year 2020 might not have taken the right start? Dividend stocks could be the answer to that question.
As interest rates in Australia are already at record low levels, find out which dividend stocks are viewed as the most attractive investment opportunity in the current scenario in our report Top Dividend Stocks to Consider in 2020
CLICK HERE FOR YOUR FREE REPORT!