Source: Olena Yakobchuk, Shutterstock
Summary

UK, Hong Kong and New Zealand have restricted travel from India
British Prime Minister cancelled his India tour next week
India reported more than 250,000 cases for three days in row
The countries across the globe have started to ban travel from India, as the world's second most populous country is grappling with heavy surge in the COVID-19 cases.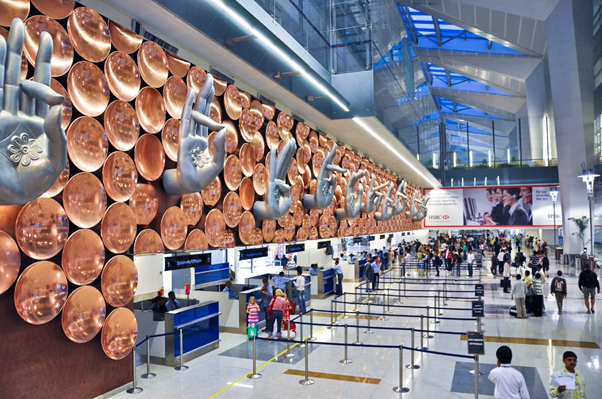 Terminal 3 of the Indira Gandhi International Airport, New Delhi, India. © Gauravmasand | Megapixl.com
In the last two days, the UK and Hong Kong have moved to restrict the travellers from India – the new epicentre of the pandemic.
Hours after the British Prime Minister cancelled his official trip to India next week, the UK Health Minister Matt Hancock said that the country had put India on the "red list".
"We've made the difficult but vital decision to add India to the red list," Mr Hancock informed the British parliament. Notably, the UK has detected 103 Indian-origin variants of COVID-19 within its borders.
Copyright © 2021 Kalkine Media Pty Ltd.
The inclusion in the "red list" would mean a ban on all arrivals from India, except for the UK or Irish nationals. Even the nationals who would arrive in Britain, would end up paying hefty sums at the government-approved quarantine facilities for 10 days.
Earlier on Sunday, the Chinese autonomous region of Hong Kong also moved to ban travellers from India, Pakistan, and Philippines for two weeks, as the country detected N501Y mutant COVID-19 strain for the first time.
New Zealand was the first country to ban travel from India, in early April, as COVID-19 cases started to spike in the world's fifth largest economy.
Also Read: Indian markets feel the heat as COVID-19 rattles the country
India has now reported more than a quarter million COVID-19 cases for three days in row. The country has been running short of intensive care unit (ICU) beds. The Indian capital, which is the worst-hit city, has only 51 ICU bed available right now – from a pool of 4,415 ICU beds. Such is the situation that 127 hospitals in the country's capital, some of which are in the poshest areas, have no beds available at all. The country's capital has entered a week of complete lockdown starting today, as the government seems running short of the options.