Summary

Cyber criminals hack into McDonald's employee and customer data in South Korea and Taiwan.
Meat company JBS and energy firm Colonial Pipeline also have been the target of cyberattacks.
JBS and Colonial Pipeline were forced to pay millions of dollars in ransom.
McDonald's Corp., the world's biggest burger chain, on Friday said that cybercriminals hacked into its data server containing employee and customer information in South Korea and Taiwan.
The burger chain is the latest victim of a cyberattack after JBS and Colonial Pipeline in the US. The criminals may have stolen details of the names, addresses, and phone numbers of the victims. However, they could not get hold of the bank details, the company said.
McDonald's hired third-party consultants to probe the breach, which confirmed the unauthorized access to its network. The investigators informed that data of some customers and employees had been compromised, the company said in a statement.
The company plans to lodge a formal complaint with the regulators.
Earlier, the US division of JBS (JBSAY), the world's largest meat company, and Colonial Pipeline, the oil and gas company in the US, had suffered similar ransomware attacks.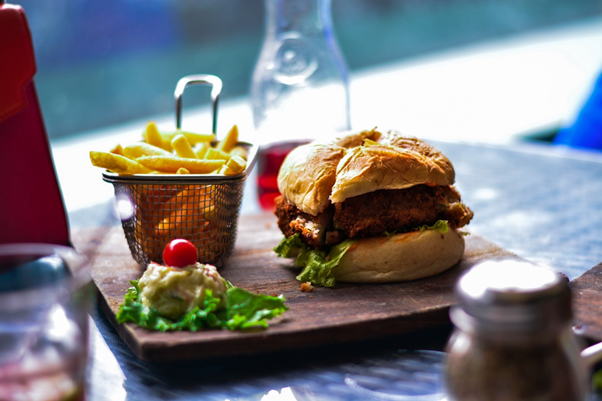 Source: Pixabay.
Also Read: Did Colonial Pipeline Attack Drive US Oil Prices Up?


Cyberattack On JBS's IT system
JBS had paid US$11 million ransom to the cybercriminals after its IT systems were hacked, forcing it to shut down its beef processing operations for a week. The functions were normalized after the company paid the ransom. JBS had observed the breach during the Memorial Day weekend.
Cyber attackers had hacked into its servers that managed the company's North American and Australian operations. According to the US government, REvil, a cybercriminal group based in Russia or Eastern Europe, was behind the attack.

Also read: Blackberry, McAfee, Fortinet: 3 Hot Cyber-Security Stocks

JBS said that no information on customers, employees, or the company was compromised in the attack. The meat company has a presence in 15 countries and serves customers in over 100 nations.
Attack On Colonial Pipeline
On May 7, the Colonial Pipeline had reported a ransomware attack on its computer system that manages pipelines. The attack had forced the company to close its operation for a week, causing supply disruptions in the US. The company paid US$4.4 million in bitcoin as ransom to the attackers.

Also Read: Did Kiwi Cloud Storage Firm Fall Victim To Malware Attackers?
It was the largest cyberattack on an oil company in the US. The Federal Bureau of Investigation (FBI) has revealed that the cybercrime group called DarkSide was behind the attack.
The group's website was taken down after the attack. According to the FBI, the group is based in Russia. On June 7, the Justice Department announced that it recovered over 60% of the company's amount paid to the hackers.

Also read: Bitcoin tumbles 8% after US nabs US$2.3M crypto ransom from Colonial hackers