Source Momentum Fotograh, Shutterstock
Summary

Bitcoin has been hovering around $50,000 for the last couple of days
In the last 24 hours, bitcoin made a high of $49,909.55
Bitcoin has marked a lifetime peak of $58,362.91 on 21 February 2021
PBOC's expected launch of a CBDC has seemingly jeopardised the prospects of crypto-assets
Bitcoin has been trading below the level of $50,000 for the last couple of days as worries surrounding the introduction of digital yuan resurfaced with the People's Bank of China (PBOC) leading the charge of launching a central bank digital currency (CBDC). It was in February when bitcoin registered a new all-time high of a notch above $58,000 in US dollar terms.
Bitcoin below $50,000
According to the latest data available with crypto exchange Binance, bitcoin traded slightly above $49,000, up 0.80 per cent. So far in the last 24 hours, the most popular crypto-asset made a high and a low of $49,909.55 and $47,063.48, respectively.
Bitcoin has marked a lifetime peak of $58,362.91 on 21 February 2021. In the present calendar year so far, bitcoin has managed to amass a gain of more than 100 per cent, effectively doubling the wealth of all the stakeholders who have bought the crypto-asset at some price close to $28,000 or lower in the previous year.
China's CBDC on its way
The concerns over immediate regulatory intervention in the cryptocurrency market has kept bitcoin at a lower level as against its record high. Now, the recent stance of PBOC of launching a CBDC in order to eliminate a proportion of cash in circulation has seemingly jeopardised the prospects of crypto-assets. Almost all the developed and some of the developing nations are pressing hard to launch their respective CBDCs.
The high cost incurred on the printing and storage of physical money, be it coins or banknotes, the relatively higher possibility of counterfeit and fake currency, the enlarging usage of money chains for unlawful activities and financing of terror campaigns are some of the basic factors that have steered a brisk mechanism for introducing a CBDC.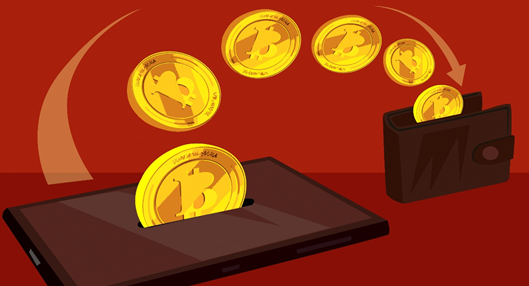 Copyright © 2021 Kalkine Media Pty Ltd.
Present dynamics of crypto
In the first two months, bitcoin and several other cryptocurrencies, including the dogecoin, ethereum, litecoin and ripple saw multiple sessions of successive gains, with the crypto-assets ballooning to newer record highs day-after-day. In February, a large-part of the gains in the cryptocurrency market was attributed to the disclosure made by Tesla.
The Elon Musk-led electric carmaker had said that the company has bought nearly $1.5 billion worth of bitcoin and is exploring to start accepting the payments in bitcoins for its products and offerings.
The UK has already curtailed the sale of crypto-derivatives products to the retail clientele due to the uncertainty of underlying assets and the inability of retail buyers in gauging the possible risks attached to it.
The flourishing crypto-asset market has been operating under a tightened environment. The recent spike in the prices has been largely due to the increased interest of institutional buyers as they have apparently started including bitcoin and other major crypto-assets in their respective portfolios to hedge against inflation.