In a big development, Joe Biden, the US President, has supported the waiver of intellectual property rights for COVID-19 vaccines. This would enable the poor countries to manaufacture those vaccines in their territories.
While some called it bowing to pressure from India and South Africa, who had called for an IP waiver on vaccines, the World Health Organisation lauded the decision and called it momentous in the fight against the century's biggest crisis.
WHO Lauds The Decision
Tedros Adhanom Ghebreyesus, The Director General of the World Health Organisation (WHO), called Biden Administration's decision a powerful example of the US leadership in addressing global health issues.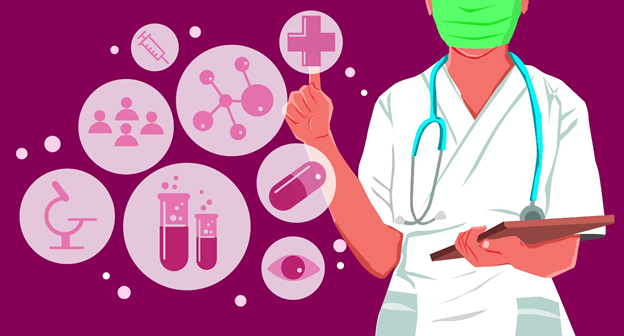 Image Source: Copyright © 2021 Kalkine Media Pty Ltd
He added that the US' decision to support temporary waiving of IP for COVID-19 vaccines shows the high moral standing of the leadership of the US.
The US Trade Representative at the World Trade Organisation, Katherine Tai, said that because coronavirus pandemic was a global crisis and produced extraordinary circumstances, it required an extraordinary response.
It is being believed that the US has agreed only partially to the Indian and South African plan. It covers only vaccines and not therapeutics. Given the consensus-based approach in the WTO, it might take some time to happen. However, at the WTO, Katherine Tai also said that the US administrations strongly believed in intellectual property protections but in view of COVID-19 situation, the US was supporting the waiver for the time being. She also said that the US would actively participate in the WTO negotiations and see that it happened.
Pharmaceutical Companies Not happy
In the meantime, the pharmaceutical companies are not happy with the US' decision. They are saying that this is not the right answer to the global health problem. Geneva-based International Federation of Pharmaceutical Manufactures and Associations said that waiving patents of the coronavirus vaccines would not necessarily boost the production. What is needed is a correction in the supply-chain disruptions and logistics. They even went to the extent of saying that that move of Biden had set a dangerous precedent.
Shares of main vaccine makers like Moderna Inc and Novavax Inc dropped several points in regular trade, although Pfizer Inc stock fell only marginally.