Summary

Increased levels of greenhouse gas emissions are severely impacting the environment.
With growing awareness, governments of many nations are urging people to move towards more climate-efficient and cost-effective electric vehicles.
People are thrilled by these low-maintenance battery-driven cars as automobile makers are regularly bringing new models with exciting features.
With growing consciousness making the environment breathable and a better place for the coming generations, people are moving away from the traditional gasoline-driven vehicles.
Interesting Read: NZ Climate Commission Announces Big Steps for a Greener Tomorrow
The uptake of electric vehicles continues to surge, given their benefits, which include no emissions as the foremost merit, along with reduced noise pollution, ease of driving, low maintenance, and many more.
Must Read: Which electric cars are available in NZ? Are EVs environmentally friendly?
Let us now have a look at the 10 hottest and affordable electric vehicles of 2021, which are steadily catching the attention of drivers.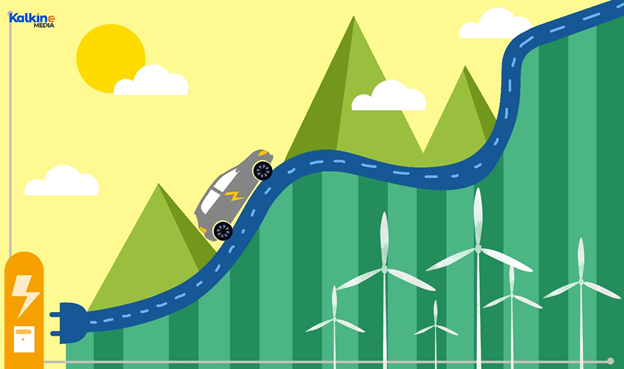 Source: Copyright © 2021 Kalkine Media
2021 Audi e-tron
As electric vehicles (EVs) set new benchmarks in technology, comfort, and quality, the first on the list is Audi e-tron. Being the first SUV built with Audi characteristics, this EV combines sportiness and everyday practicality.
With a stylish exterior and a sophisticated interior, this car boasts a high torque performance of 414 lb-ft with quattro® all-wheel drive. Starting from $65,900, one can enjoy a fully electric drive, be it in a city or going for a long journey, without having to compromise.
2021 Ford Mustang Mach-E
Given its iconic heritage, Ford Mustang Mach-E is laced with eye-catching design and spontaneous acceleration. With 317 pound-feet of torque, Mach-E provides a solid driving range that can go up to 305 miles.
Fitted with contemporary features and cutting-edge infotainment options, this EV from the house of Ford is already turning the heads of its admirers. This impressive coupe starts from a price range of $43,895.
2021 Hyundai Kona EV
This popular car brand launched the Kona EV series with spunky looks and a driving demeanour. Equipped with 291 pound-feet of torque, Kona EV promises power-packed performance with an exciting driving experience.
It is an instant hit among drivers as the EV boasts all popular standard features, which otherwise are not offered on sub-compact SUVs.
With a starting range of $37,190, Hyundai Kona EV surprises its buyers with the innovation and efficiency of an EV, plus the joys of rugged design and utility of an SUV.
Moreover, when connected with a 100kW charger, its battery would jump to almost 80% from 10% in about 45 minutes.
Also Read: Hyundai, Kia Deny EV Collaboration Reports with Apple
2021 Tesla Model 3
A hugely popular car amongst Kiwis, Tesla Model 3 is fun to drive. Designed as the first mass-market EV across the world, this Tesla model is smaller, simpler, yet affordable with starting price of $37,990.
Featuring a modern interior and an all-glass roof, this car from the house of Tesla is known for its efficiency, aerodynamics, and ultra-high endurance.
Read: Tesla pulls the plug on Model S Plaid Plus plan
2021 Chevrolet Bolt EV
Next on the list is Chevrolet Bolt EV, with instant acceleration and convenient charging. Its roomy cabin, suave ride and popular standard features make it popular among drivers.
With a torque of 266 lb-ft, this car easily meanders on city roads. Chevy makes it to the list of more affordable EVs with a starting price of $36,500.
Equipped with comfort and an overall convenience package, Chevrolet Bolt EV is an instant hit among the mainstream-brand shoppers looking for a reasonable yet quality EV.
2021 Porsche Taycan
German automobile manufacturer, Porsche, launched its uncompromising yet breathtaking all-electric production vehicle, Taycan. This EV has a torque of 254 lb-ft and spacious interiors, with a price range starting from $79,990.
Instant acceleration and quick charging time set Taycan apart from its competitors.
2021 Tesla Model Y
Another popular make from Tesla is Tesla Model Y electric vehicle, which is built to be the safest vehicle in its class, featuring all the prominent standard features.
Designed around the requirements of a driver, Model Y boasts a lower dash with an elevated seating, thereby giving a larger view of the road for the convenience of driving.
With additional cargo space and an available third row of seats, the car can seat seven passengers as well as carry their luggage conveniently. Boasting a driving range of 326 miles per charge, Tesla Model Y is yet another most sought-after electric car.
2021 Volkswagen ID.4
Dynamic and powerful Volkswagen ID.4 offers the charm of an SUV along with the thrill of driving an EV. Boasting a driving range of up to 260 miles between charges, ID.4 comes with a torque of 228 lb-ft.
The EV is sure to allure its passengers with a roomy cabin, multiple storage spaces, and captivates the driver with a smooth and silent driving experience.
Starting from $39,995, Volkswagen ID.4 is yet another affordable buy for carbon-conscious buyers.
Don't Miss Reading: Volkswagen Enters EV Space, Set To Unveil ID.4 GTX Model
2021 Toyota RAV4 Prime
To begin with, Toyota RAV4 is the fastest automobile in Toyota's line-up. With 254 poundfeet of torque, this EV can go up to 600 miles with a fully charged battery. The multiple drive modes give RAV4 Prime an extra boost on snow-laden roads.
Its panoramic glass roof and premium seats are every passenger's delight.
This EV from Toyota's kitty is an impressive crossover that offers versatility and features as its gas-driven counterpart and starts from $39,275.
MG ZS EV ESSENCE
Another popular electric vehicle is MG ZS EV ESSENCE. This new-age car is positioned as a family-friendly electric car. With a price range from $48,990 onwards, this car is a delight for those buyers who are seeking comfort and practicality along with an environment sustainability quotient.