Summary

Africa is confronting significant challenges in its COVID-19 vaccination campaign, mainly due to the export ban imposed by India.
The World Health Organization Africa highlighted that Africa needs at least 20 million Oxford-AstraZeneca vaccine doses urgently in the next six weeks.
The agency is working with the African Member States to boost the countries vaccines manufacturing capacity.
COVID-19 vaccination campaigns across Africa are facing significant delays because of Oxford-AstraZeneca's COVID-19 vaccine export ban imposed by India as the country grapples with the rapidly spreading strains of coronavirus. Oxford-AstraZeneca's vaccine, manufactured by the Serum Institute of India (SII), was an integral part of the COVAX initiative to distribute vaccines to low- and middle-income countries.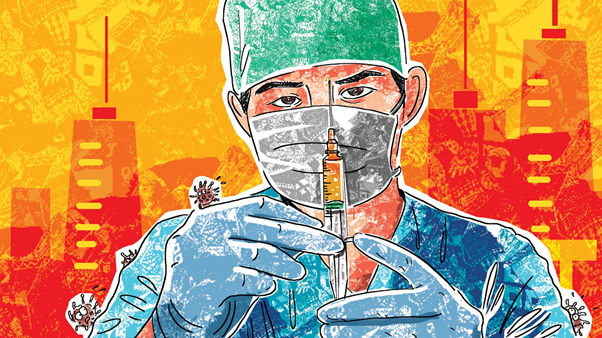 Source: Copyright © 2020 Kalkine Media
DON'T MISS: How protective are COVID-19 vaccines against new variants?
Several African nations have already administered all the vaccines doses they have received so far and now anticipating new deliveries to administer the second shot to the people. Due ban, the countries are short of doses and thus might be unable to administer the second jab.
WHO predicts Africa needs 20 Mn Oxford-AstraZeneca vaccine doses urgently
On 27 May 2021, the World Health Organization Africa released a statement highlighting that Africa needs at least 20 million Oxford-AstraZeneca vaccine doses in the next six weeks. The continent requires additional doses to get the second jab to people within the 8–12-week gap after the first dose.
Source © Rawf88|Megapixl.com
In addition to this urgent requirement, 200 million doses of any WHO Emergency Use-listed vaccine are needed so that 10% of its population can be immunised by September 2021.
ALSO READ: COVID-19 Vaccine Development: A Glance at the Latest Updates around the World
Dr Matshidiso Moeti, the WHO's regional director for Africa, stated-
Africa urged to boost its vaccines manufacturing capacity
The global health agency also stated that Africa must boost its vaccine manufacturing capacity in the longer term. However, there is no quick fix for this and the processes, partnerships and putting the policies in place could take several years. WHO is helping the African Member States to set the groundwork for building vaccine manufacturing capacity.
The Economic Corner || Where Will You Get Cash Prize Money To Get Vaccinated?
In addition, the agency also mentioned that the Intellectual Property (IP) waivers are a significant first step but should also provide expertise and important technologies sharing.
DO WATCH: What are Vaccine IP rights and why are developing countries seeking its waiver?
The WHO also highlighted that the agency is working diligently with nations to improve the COVID-19 vaccine launch by optimising delivery strategies and increasing uptake.