Highlights

Electric car sales touched 2.1 million worldwide, surpassing the numbers in 2018.
EV adoption is gaining pace across the globe, but there are numerous roadblocks to the adoption of EVs by customers.
Overcoming these challenges through coordinated and collective effort from every element of the EV ecosystem has become mandatory.
With the growing demand for electric vehicles (EVs), there is significant optimism surrounding the anticipated growth in EV sales. In response, sales for electric vehicles have been rising with the continued rise in the prices of batteries and the advancement of charging infrastructure.
In 2019, electric car sales topped 2.1 million worldwide, exceeding the previous year. Moreover, with technological progress in the electrification of transportation, EVs are expected to expand significantly.
Besides, consumer demands from early adopters and tech-savvy buyers are also evolving. Notable enhancements in technology and a broad range of EV models on offer have triggered consumer purchase decisions.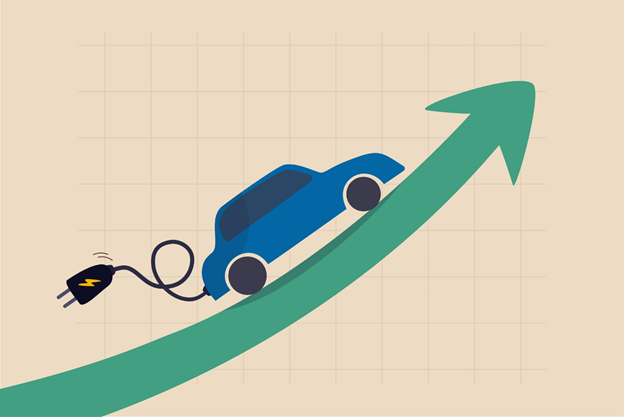 Source: © Eamesbot | Megapixl.com
However, there are still some roadblocks at customers' end that are a major turn off in transitioning to electric vehicles. These are discussed below:
Expensive car prices
EVs are seen as a solution to curb carbon emission and contribute towards protecting the environment. This positioning of EVs is a major turn-on for the customers who are conscious about environmental well-being.
However, the high prices of EVs are driving the customers away from switching from conventionally powered vehicles. Moreover, there are individuals that may not have knowledge of the various incentives that can potentially help in lowering the purchase cost.
Awareness about EVs
Awareness about EVs is another challenge that has its further effects. There are numerous things about the technology and safety that the customers might not be aware of or may have misconceptions about.
The awareness regarding EVs is important as it would promote knowledge about the EVs and fuel cell technologies while enhancing confidence in electric vehicle infrastructure.
High operational costs
No matter how attractive the idea of owning an EV may look, but there are numerous customers that are concerned about higher electric bills due to rising electricity prices across various regions globally. Moreover, a lot of questions remain unanswered regarding the availability, cost, type, installation and repair of charging ports at home.
Another key concern in this regard is the speed of charging as electricity bills might weigh on customers' pockets.
Access to charging stations
In line with the above roadblock, access to charging stations away from home is something that customers are concerned about due to the lack of charging infrastructure.
Currently, the EV infrastructure is in expansion mode, and there are a limited number of charging stations for EVs in comparison to the number of conventional fuel stations. This is particularly a matter of concern for customers who want to enjoy long road trips.
Source: © Trisect | Megapixl.com
Moreover, the basic idea behind buying a car is freedom of movement and convenience without worrying about finding charging stations along the route.
Charging infrastructure at Multi-unit dwellings
Charging infrastructure as a whole is a matter of concern for numerous customers. However, this becomes more alarming for the residents of multi-unit dwellings.
In light of the fact that a significant amount of the population across the globe lives in multi-unit dwellings, the requests of tenants for charging access are only expected to increase.
Range anxiety
Range anxiety or worrying about EV running out of charge before reaching the destination is amongst the greatest concerns for potential EV buyers.
This fear, coupled with a lack of enough charging infrastructure, makes consumers more hesitant while buying EVs.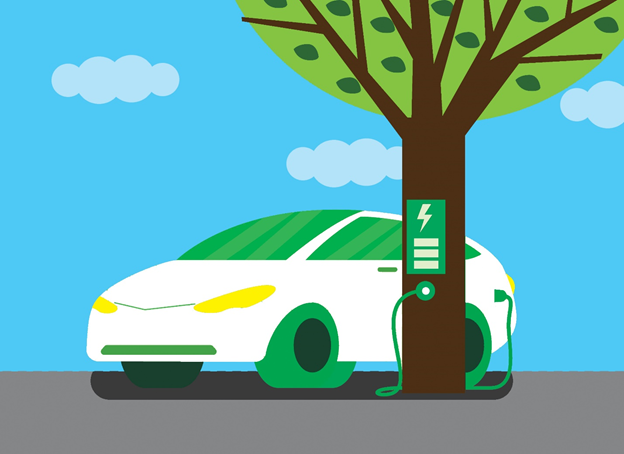 Source: Copyright © 2021 Kalkine Media
Technology readiness of consumers
Due to lack of awareness or pre-conceived notions, a lot of customers are not opting for EVs. Several times, customers mix EVs with other technologies, such as self-driving cars and thus lose confidence in buying EVs.
Although this is not true, a major number of EVs are not self-driving, and many self-driving cars can be powered by conventional sources.
Bottom Line
There are numerous challenges to tackle before the collective vision of a complete transition to the electric mobility industry can come true. This would require a coordinated and collective effort from every element of the EV ecosystem, including governments that make available the promised funds to accelerate ongoing and upcoming essential projects.