Summary

NFTs are the latest craze in the investment sphere with many turning to the unconventional tool to keep as a collectible.
Big brands have associated themselves with the investment tool, more so to use it as a marketing device.
NFTs may seem perplexing to understand given their complex working mechanism. However, they are fairly easy to gain access to.
Non-Fungible Tokens, or NFTs have captivated the minds of even the most sophisticated investors and are the latest fad in the world of cryptocurrency investing. Though perplexing at first, NFTs have gained quite a bit of fandom in just a short span of time. From the NBA to celebrities to famous artists to even some of the leading real estate firms, all have jumped on the NFT bandwagon.
For the uninitiated, NFTs are collectible digital assets holding values in the form of cryptocurrencies as well as in the form of art. Consider, a Monet painting has been turned into a digital token, put up for auction and then sold to the highest bidder. That is exactly how NFTs work, except for the fact the artworks belong to modern day artists and the auctions happen online.
Here are 10 things you must know, before assessing the long-term viability of NFTs: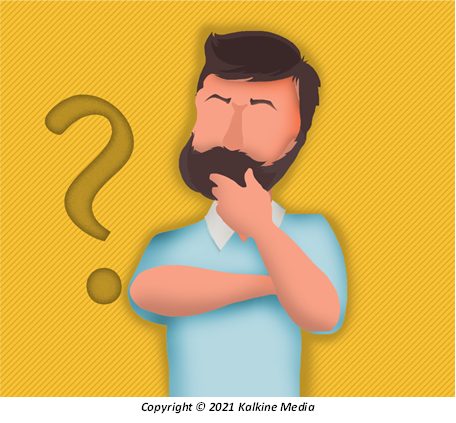 1. Blockchain Backed
Any NFT file available digitally has a system of blockchain backing it up, as is the case in any cryptocurrency. More specifically, NFTs are a part of Ethereum blockchain, which helps these tokens store additional information. This information includes their ownership and the historical log of all the transactions involving the token. Though unlike cryptocurrencies, NFTs can not be traded one-for-one as each NFT is unique and is not homogenous the way Bitcoin or Ethereum are.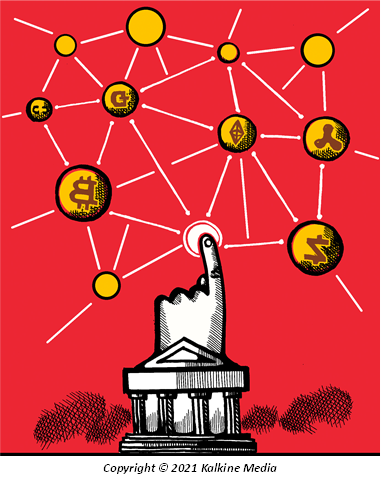 2. Hard to Replicate
The latest NFT art collection by Sotheby's sold for a whopping amount of over USD 17 million. Despite raking in millions of dollars, the digital artwork published by Sotheby's can be easily downloaded by anyone on the internet. However, anyone who downloads the artwork does not gain the ownership to it. Even though the photo is available readily on the internet, its owner remains unique. This aspect of ownership is also integrated into the token, consequently making it a unique token. Thus, replacing an NFT with the same coding, historical timestamps, and ownership information is impossible. Therefore, tokens published on the internet are heterogeneous.
3. Rights of the Creator Preserved
When an NFT is made by an artist and sold to someone else, the artist continues to remain the creator of the artwork even though he no longer owns it. This works in the same way as a painting is sold in an exhibition, or clothes are sold in a fashion show. The rights of the NFT remain restored with the creator while it is ownership changes.
4. A New Method to Create Art
Given the complex nature and working mechanism of a blockchain, it is not wrong to question how beneficial such an investment instrument is. NFTs have provided artists with a new platform to showcase their talent. This is especially significant at a time when museums and galleries have been incapacitated due to restrictions placed on public gatherings. For video game fanatics, NFTs are the doorway to accessing ownership rights over in-game assets, something that had been exclusively owned by video game publishers up until now.
5. Marketing Gimmicks
Many recognised brands have also given into the NFT trend. Taco Bell released a bunch of digital taco-themed GIFS and images, which are being sold at an individual price of USD 3,500 in the secondary market. While they are a great way to make money, big brands prefer to use these NFTs more for their popularity rather than for their money-making capacity. Taco Bell also offered a USD 500 gift card along with the original tokens sold primarily. However, these gift cards have not carried over to the secondary market. Thus, many brands see a great marketing opportunity in the world of NFTs.
6. Easy Access
Though their working may seem tough to grasp, NFTs can be easily bought on various platforms. Specialised websites have come up, making it easier for people to find their interests in one single website instead of searching through multiple categories. These tokens are often released as drops, i.e., in small batches to sense their popularity among the crowd. However, this limited number of tokens being issued in the beginning increases the buying frenzy among open-eyed investors. Buyers must first register themselves to be a part of the auction. Some of the websites that hold NFT bids include Rarible, NFT ShowRoom, OpenSea, SuperRare and Nifty Gateway.
7. Adding Ownership to Unowned Artworks
Many of the GIFs and photos sold as NFTs have been long running memes and references to pop culture. These memes have never had any aspect of ownership attached to them and they have been floating around the internet without any links tracing back to their origin. NFTs are expected to change that. Now even a meme template can be auctioned with the original rights of the creator remaining intact.
8. Skepticism Regarding Non-Exclusivity
Few investors are still unsure about whether the NFT trend is worth investing in or not. Their underlying argument being the fact that NFTs hold no level of exclusivity. Anyone, anywhere on the internet can view the artwork, despite how meticulously it has been created. This fact alone has taken away the interests of certain investors in the market.
9. Legal Grey Areas
Despite the secure blockchain backing, many blue-chip investors have held themselves back from participating in the NFT investment trail citing legal grey areas. Many old school art collectors believe that their concerns regarding the quality and authenticity of NFTs remain unanswered. This pertains to copyright issues that have not yet been thoroughly sorted in the NFT sphere.
10. Impact on the Climate
To add to the above-mentioned concerns, NFTs have been taking a massive toll on the environment. This stands true not only for these digital tokens but for all investment vehicles operating on blockchains, including cryptocurrencies. This aspect of NFTs stands in stark contrast to the sustainability goals adopted by many leading brands that have partnered up with NFT creators. However, there is a workaround to this known as proof-of-work blockchain mechanism, which leads to fewer emissions.
Given these aspects, it can be said that the popularity of NFTs might be more than just a fad. However, the coin may flip on the other side for this investment vehicle as investors take a more environmentally conscious approach. Additionally, as more and more of these artworks float over the internet, the question of copyright is bound to arise at some point in the future.