Summary

Budget 2021 was crucial for NZ
It had to strike a fine balance between the country's recovery from COVID-19's ill effects and development.
Focus on social investments will help in removing inequities.
Federal Budget 2021 was very crucial as it was a transition Budget, which had to strike a balance between the COVID-19 disruptions of last year and new green shoots of development. Although FM, Grant Robertson, called it a COVID-19 recovery Budget, it could not be only that as by all indicators, New Zealand has bounced back. The key words that summarise the economic situation in NZ are uncertainty and volatility. Economic recovery is well on track, with GDP and employment numbers competing favourably with other countries.
Therefore, the first priority for the Budget is health and safety. Investments are needed in keeping the borders secure and for COVID-19 vaccines' roll-out. By the end of the year, all people of 16 years and above are expected to be fully vaccinated free of cost. Economic impact of COVID-19 is still being felt in the supply-chain disruptions. Some sectors and regions are still under the shadow of the disease, which took the world by a storm the whole of last year. For instance, travel and tourism sector is still badly hit by the pandemic. Accordingly, a stimulus was announced for the travel and tourism sector.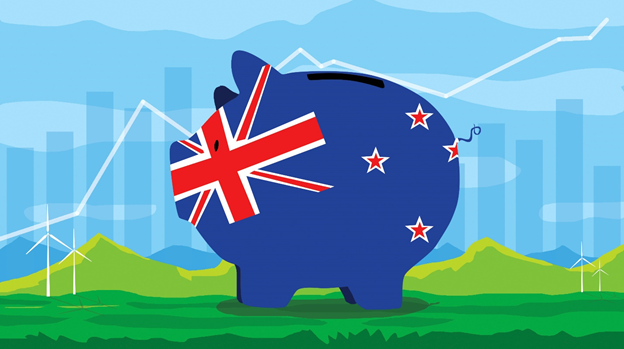 Image Source: Copyright © 2021 Kalkine Media
So, the task before the Finance Minister was to strike a balance, an act he has done very adeptly. However, it is balanced in a different way where balance means more focus on economic recovery and more investments in social capital.
The Budget, as Robertson spelled out would continue to focus on recovery and protection from COVID-19. The COVID-19 pandemic has impacted the society and the sectors unequally, and these are long-term deficits that are bad for individuals and the countries as a whole.
So, the FM has dialed up investment, which is going to reap long-term rewards in terms of plugging the inequities by investing in where it was needed the most — housing - to provide affordable housing to the first-time home buyers, health, climate change and child welfare.
Even though, the International Monetary Fund (IMF) declared that the economies were on a rebound, New Zealand Government has adopted a conservative approach with a focus on completing vaccine roll-out program and keeping the borders secure. Investments in social capital like children & women and health is more important than building roads and infrastructure.
By spending on health sector reforms, involving a lot of Maori communities, the FM has done well. The Budget has announced an extra NZ$4.7 billion for the health sector. Out of this, vaccine roll-out has NZ$1.5 billion allocated to it for both purchase and deliveries. The reforms in healthcare are also a much-needed step. The newly formed Health NZ, a reformed Ministry of Health, and a new Māori Health Authority should lead to more efficient services.