Highlights

UK headline inflation dropped from 3.2% in August to 3.1% in September as per latest ONS figures.
In the recent months, inflation has been above the 2% target set by the UK Government, with expectations of hitting 4% by the end of the year.
September's fall was mainly due to the government's Eat Out to Help Out scheme.
Despite burdens due to soaring energy prices and businesses hit by a shortfall of lorry drivers and materials, inflation level in the UK unexpectedly fell from 3.2% in August to 3.1% in September, according to the latest consumer price index figures released by the Office for National Statistics (ONS). The core inflation reading also slipped from 3.1% to 2.9%.
Is it a good sign?
Inflation, or money losing its value over time, is basically the general increase in the price levels. Moderate levels of inflation can boost economic growth, increase real wages, and adjust prices. A certain dose of inflation is necessary to stimulate the economy. But what level of inflation is acceptable?
Over the recent few months, inflation has been above the 2% target set by the Government, with expectations of hitting 4% by the end of the year as the economy recovers, as per Bank of England estimates. By next spring, it is even forecasted to reach 5%. This might prove to be catastrophic for the economy and the common man will suffer the most due to it this winter.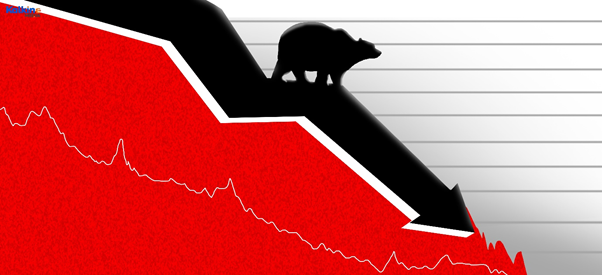 Source: Copyright © 2021 Kalkine Media
Why did it drop?
Inflation continued to rise in majority of the categories, particularly food inflation jumping up from 0.3% in August to 0.8% in September, and transport from 7.8% in August to 8.4% in September.
However, this increase was offset by the Boris Johnson Government's Eat Out to Help Out scheme, which resulted in inflation in restaurants and hotels falling from 8.6% in August to 5.1% in September.
Inflation in September slipped by 0.3 percentage points due to this discount scheme alone, which helped in a temporary reduction in prices for consumers. The scheme lasted till August 2020, but it resulted in a fall in the current annual inflation rate as inflation is calculated on the basis of price changes over a period of one year.
RELATED READ: How rising living costs are affecting retirees
What's next?
Prior to the chancellor's budget which is due next week, while the BoE plans for its first interest rate hike since the start of the pandemic, the ONS said that living costs were increasing across the economy in September. With petrol prices hitting record high levels, increasing costs of food and drinks, rising transportation costs, and labour shortages, inflation has continuously increased over the past months.
According to analysts, the current fall in inflation is transitory, as the living costs are bound to increase further in October due to a surge in electricity and gas prices along with the withdrawal of consumer price cap on household bills. Consumers are likely to be hit by rising business costs in future as inflation in factory gate prices jumped up to 6.7% in September, which is the highest figure recorded in a decade.
According to BoE estimates, this winter is going to be rough, will inflation reaching 4%, and it will continue to rise at least till the summer of 2022. The interest rate hike by BoE is expected as early as November.
Even though the upcoming months will be hard, inflation levels are expected to normalise by the end of next year and reach the 2% target rate, when the disruptions due to the pandemic fade away.
RELATED READ: How can you protect your savings from inflation?
Bottom line
The Boris Johnson government recently attracted a lot of criticism by the labour and poverty campaigners cutting universal credit by £20 a week from early October, which will lead to a further increase in living costs for households. The government should instead take steps to provide all sorts of social security benefits to help people in dealing with rising inflation.
As per Chancellor Rishi Sunak, a £500 million support fund has been put in place by the UK Government to provide the necessary support to the vulnerable households.