Summary

UK consumers have lost £2.3 billion due to a spike in online frauds in last one year.
Most online scams are linked to shopping, offers, investment ideas, which were done over calls or text messages.
But sadly, there is no legal protection against losses if the person is tricked into sending money to a scammer.
A recent report by Which? has stated that the UK's biggest banks are failing to provide proper support to fraud victims, leaving them feeling vulnerable and abandoned at a time of crisis and exposed to future scams. In last one year, as per an estimate, consumers have lost £2.3 billion due to a spike in online frauds during the pandemic months.
A pool by the customer group found that customers often struggle to contact their bank after they had been a victim of a scam, including one HSBC customer who waited for almost seven hours on hold and racked up a £50 phone bill.
Online Scams: How To Reduce Risk Of Getting Duped?
Some customers had to call their banks multiple times about fraudulent transactions before they took action. According to the Which? survey, where more than 400 people took part in May, found that 17% were unsatisfied with how their bank had managed the incident. All these participants were victims of a fraud scam or attempted fraud in the last one year. Around 325 people said the banks were clueless and failed to offer advice or resources on how to stay safe from frauds.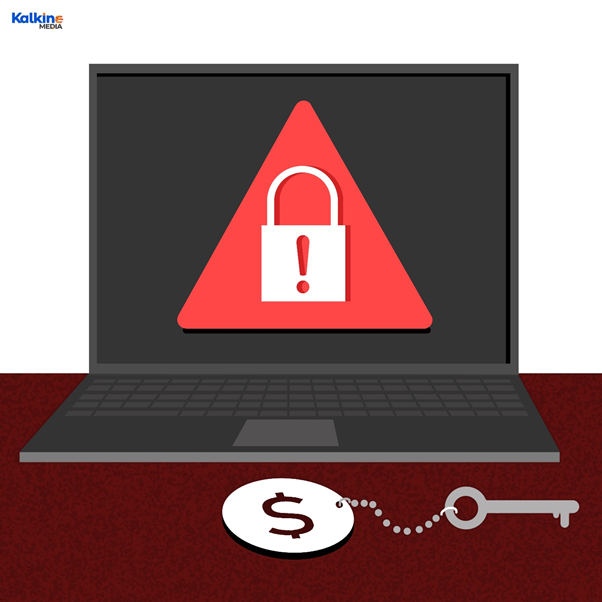 Copyright © 2021 Kalkine Media
The office for National Statistics has estimated that for the year ending March 2021, there were 4.6 million fraud offences. Earlier it was estimated that around £700,000 is being lost to bank transfer scams everyday, which works out at £491 a minute.
The quicker a person report fraudulent activity, the sooner they can stop more payments from leaving account and start the process of trying to get your money back. But, around 15% victims of fraud said that they had waited for 30 minutes or more to speak someone, such delay can cost thousands of pounds loss.
The figures came after the growing concerns over "recovery fraud", where victims are scammed again by fraudsters pretending to help them to get their money back for free and these types of fraud has seen a 39% increase since last year with victim losing £14,408 on average.
Rise In Frauds In Uk
During FY2021, the Action Fraud, the fraud and cybercrime reporting centre in the UK, registered 413,553 reports, which was up by 33% year-on-year and more then £2.3 billion was lost by victims.
The most common type of frauds reports received by Action Fraud between April 2020 and March 2021 was online shopping and auction fraud, accounting one in four of all incidents reported.
Due to lockdown restrictions, most of the transactions and shopping are done online and it's no surprise that online shopping and auction fraud cases are up by 65%.
Source: Which?
The office for National Statistic's Crime Survey for England and Wales (CSEW) estimated that there were more than four million incidents of fraud in 2020, which means only around 10% of cases of fraud were reported to Action Fraud.
Bank's Responsibility To Fraud Victims
Without bank support and clear advice, fraud victims are more vulnerable to being scammed again.
If the money is taken from an account without permission (Unauthorized fraud) the debit or credit card provide need to refund the victim unless it can prove that they have been grossly negligent or acted fraudulently.
However, there is no legal protection against losses if the person is tricked into sending money to a scammer, which is also known as authorised push payment (APP) fraud or bank transfer fraud.
Many major banks have signed up to a voluntary reimbursement code on bank transfer scams, which instruct them to reimburse victims who are not at fault and also offers further advices, referrals for advice and other resources to help them protect themselves. This also includes signing up for protection registration on the National Fraud Database. But many customers are not refunded or are offered 50% of their money back with decision made on an ad-hoc basis.
Which? has previously demanded for the voluntary code on bank transfer scams to be replaced with a mandatory reimbursement scheme, which will offer greater level of protection for vulnerable customers against bank transfer fraud and tough enforcement against bank that break the rules.
Government to the rescue
The Boris Johnson government has proposed new laws to handle to the growing financial frauds in its draft online safety bill, which has cautioned social media sites of taking appropriate actions and fines unless they do enough to save people from scams.
How To Reduce Risk Of Getting Duped
The scammer will use subtly diffident tools and techniques to deceive their victims. But there are some tips that need to be followed to reduce your risk of becoming one:
Never share your personal details with anyone if you can't confirm who they are Always take steps to verify who is contacting you, especially if they're asking for personal information or payment details.
Close look at email addresses: Scam email ids don't look suspicious, they will often come from a generic address, rather than a company-specific domain name. So, verify and read carefully.
Suspicious caller ID: Scammers can use tools that tamper with your caller IDs, so make sure that you verify that these communications are also legitimate.
Take your time Scammers aim to create a sense of urgency to rush you into making a poor decision. Take your time to verify whatever offer you have got, or perhaps take a second opinion to be fully sure.
Make sure any website you are using are secure- the reliable website starts with HTTPS not HTTP. When the website loaded, make sure the website address that you have entered hasn't changed to slightly different spelling.