Summary

Bank of America aims to pay a minimum hourly wage of US$25 in the US by 2025.
Amazon to pay an average starting wage of over US$17 per hour.
McDonald's to raise its hourly wage at company-owned restaurants by about 10 percent.
Bank of America Corporation (NYSE: BAC) is the latest to join corporate America in raising the minimum hourly wages for workers. Amazon.com, Inc. (NASDAQ: AMZN) and McDonald's Corporation (NYSE: MCD) had earlier announced to hike the minimum hourly pay.
The North Carolina-based bank on Tuesday said it will increase the minimum hourly wage in the US to US$25 by 2025, raising its earlier minimum hourly pay of US$20 set in March 2020.
It also said that its vendors in the US will have to pay at least US$15 per hour to their employees associated with the bank.
The Bank of America has hiked its minimum hourly wage by more than 121 percent, or nearly US$14 per hour, since 2010.
Amazon (NASDAQ:AMZN)
The e-commerce giant recently announced the hiring of 75,000 people for its fulfillment and logistics network in North America. Amazon will pay an average starting pay of over US$17 per hour and a sign-on bonus of up to US$1,000 in many locations.
The company also offers several other benefits to its full-time employees, including insurance, 401(k) with 50 percent company match, and access to company-funded up-skilling opportunities.
Meanwhile, Amazon will invest over US$1 billion to increase the pay by 50 cents to US$3 an hour for more than 500,000 people.
Amazon currently employs over 950,000 people in the US and had raised its minimum pay to US$15 an hour in 2018.

Read More: Amazon's Net Profit More Than Triples In Q1 As Revenue Hits US$100B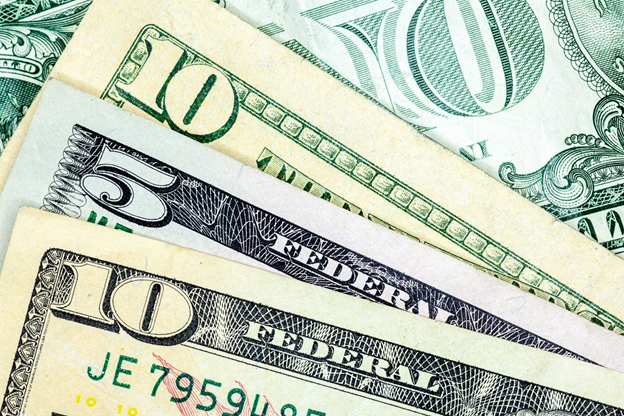 Source: Pixabay

McDonald's (NYSE: MCD)
The fast-food chain to increase its minimum hourly wage for its employees by around 10 percent. It will be valid for its over 36,500 employees at its company-owned restaurants.
Entry-level workers will get between US$11 and US$17 an hour, while shift managers will make US$15 to US$20 an hour based on restaurant location.
McDonald's noted that it anticipates the average hourly wage for its company-owned restaurants to reach US$15 by 2024.
Read More: McDonald's, Yum! Brands Q1 Sales Exceed Pre-Pandemic Level
Biden Ups Minimum Hourly Wage For Federal Contractors
In April, US President Biden ordered federal contractors to pay a minimum hourly wage of US$15 to workers who are working on federal contracts, effective March 30, 2022. The workers on federal contracts are currently paid a minimum wage of US$10.95 per hour.
In addition, Biden ordered to eliminate the tipped minimum wage, currently US$7.65 per hour, for federal contractors by 2024 and increase their minimum wage as others on federal contracts.