Highlights

The Autumn Budget is due to be delivered by Chancellor Rishi Sunak at the parliament on Wednesday.
The Budget is set to come ahead of a rough winter due to rising fears of inflation and soaring energy prices, which have negatively impacted consumer confidence.
Both consumers and businesses are expecting reforms and financial support from the Government.
The Autumn Budget 2021 is due to be delivered by Chancellor Rishi Sunak at the parliament around 12.30 pm on Wednesday. Traditionally, the chancellors begin the budget speech by stating how well the economy is performing, but this time chancellor Rishi Sunak is smart enough not to share how the UK economy is doing or may face a rough winter due to rising fears of inflation and soaring energy prices which have negatively impacted consumer confidence.
Businesses are also heavily impacted due to supply chain disruptions and labour shortages. After facing a global health catastrophe and a surge in living costs, the consumers as well as businesses are expecting that the Government will lower their miseries in the upcoming budget.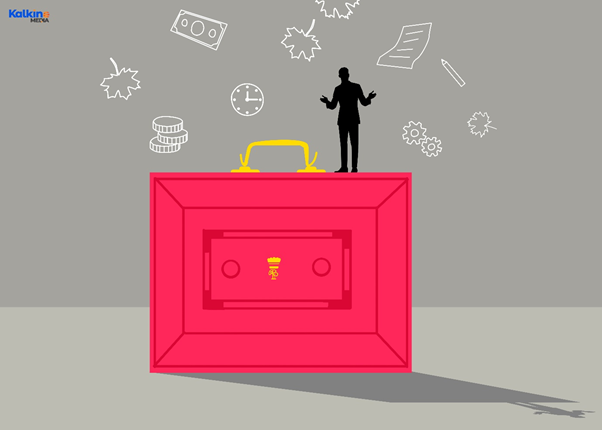 Source: Copyright © 2021 Kalkine Media
Let's take a brief look at what the businesses expect from the budget.
More financial support
The businesses expect more support loans to build their resilience and grow amid the existing roadblocks, such as rising costs of raw materials, shortfall of labour, as well as soaring energy prices. The manufacturing costs in the UK are spiralling and they are at their highest point since 1980 as per CBI. It is anticipated that Sunak will extend the recovery loan scheme which was supposed to end by December. Up to £10 million can be borrowed by businesses under the scheme with an 80% guarantee from the government.
Reform of business rates
Retailers and property firms have been demanding the lowering of taxes on shops and properties for years now, but business rates are instead expected to increase further by April next year. The Government has been ignoring business rates for quite a long time and it is significantly increasing the burden on businesses, which are expecting a meaningful change now.
More investment for skill training
The firms in the retail industry want to upskill their labour force and thus need an Apprenticeship Levy reform. Additionally, tech firms are also demanding more investment for skill training. For the life science industry, skill upgradation and innovation are the most important growth factors. Therefore, businesses need more support to invest in labour, skills, and technology.
RELATED READ: PM warns supply shortages to Christmas. Stocks to avoid for short term
VAT and other tax cuts
Due to closing of major UK CO2 plants and rising costs of CO2, the spirit makers and brewers are demanding a reduction in alcohol duty to maintain their competitiveness. If beer duty increases, around 20,000 boozers could suffer according to the pub sector. An overhaul in alcohol duty is expected by the hospitality sector as pubs and bars see increasing crowd after the easing of restrictions.
Undo the hike in corporation tax
The costs for businesses are bound to increase in the coming years as corporation tax is about to jump up to 25% by 2023. This is planned to be offset by the reduction is surcharge on bank profits, but it will not completely balance it. The tax hike is attracting criticism from business groups who are demanding it to be reversed.
RELATED READ: How UK energy crisis is linked to the bond market
Let's also take a look at what the consumers are expecting from the new budget.
Double the Christmas bonus
State pensioners as well as other people claiming benefits get a £10 Christmas bonus every year since 1972, which should at present be worth around £145 due to inflation. Sunak could double this to £20, which would put an additional burden of £130 million per year on the treasury, which is a small portion of money worth billions of pounds available for disposal.
Child benefit charge change
Since its introduction in 2013, there has not been any increase in the £50,000 high income child benefit charge threshold. Therefore, basic-rate taxpayers suffer as there has been an increase in threshold for the high-rate taxpayers to £50,270. If the chancellor was to increase the threshold with inflation to £60,000, over 350,000 families could be free from this burden under the cost of £1 billion per year for the treasury.
Housing help
The first-time buyers struggle to get on the property ladder as they use a Lifetime ISA to save for a home deposit, with a maximum limit of £4,000 per year and receiving a 25% bonus from the Government. If this saving allowance is doubled and the annual bonus is increased to £2,000, over 223,000 savers will benefit at a cost of just £2.2 million per year for the UK Government.
RELATED READ: How rising living costs are affecting retirees
Increase in pension pay
Due to auto enrolment, over 10 million workers have been supported to start saving for their retirement. But the employee has to pay at least 5% while the employer needs to pay 3% of a worker's salary. Thus, the minimum employer contribution rate could be increased to 5% which will result in 10 million workers getting a 2% hike in pay. This can potentially lead to a £232,193 increase in the retirement fund of an average worker.
Green rate
A chance to invest in Green Bonds with NS&I are promised to the savers. However, the rates on this offer have not been decided as of now. Attractive interest rate on Green Bonds would be a boon for savers amid the volatile market with less exciting options.