Summary

ANZ now expects the RBNZ to hike OCR in February 2022 after the country records strong GDP numbers in Q1 of 2021.
Q1 GDP results stunned and failed many economists' predictions.
ANZ stated that inflationary pressure is rising and hence, OCR hike is needed.
ANZ is predicting that the RBNZ would increase the cash rate in February 2022, after New Zealand reported a remarkable progress in its economic growth.
The GDP figures for the March 2021 quarter came as a big surprise for many economists. While the RBNZ had been anticipating a 0.6% drop, the market was expecting a rise of 0.5% in GDP numbers for Q1.
The latest figures released by Stats NZ on Thursday revealed that New Zealand's GDP had risen 1.6% in Q1 of 2021, even after undergoing a 10-day Level 3 lockdown in Auckland during February/March. The services industry made the largest contribution, helping support growth in retail trade as well as accommodation and wholesale trade industry.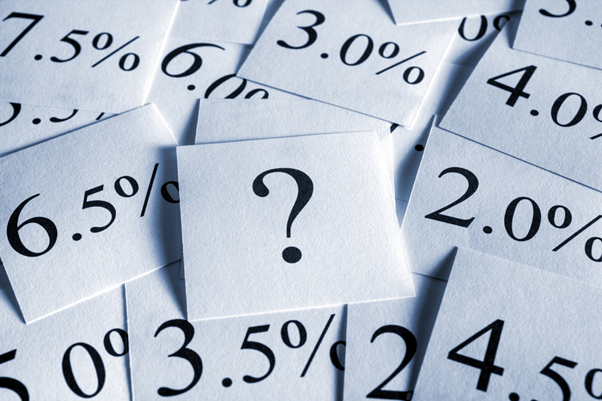 Source: © Travelling-light | Megapixl.com
The country had recorded a 1% fall in GDP numbers for the December quarter of 2020.
ANZ had earlier predicted in May that the RBNZ would raise interest rates from August 2022, another increase at the end of 2022, forecasting rates to land at 1.25% by the end of 2023.
ANZ economists say OCR hikes needed as inflation looms
ANZ economists Sharon Zollner and Miles Workman stated that GDP numbers were quite promising for Q1 2021 and showed the country's economic recovery. However, they added that inflation pressures had been rising as costs and pricing intentions accelerated swiftly.
ALSO READ: New Zealand's current account deficit in all-time poorest shape
They stated that OCR rate hike prediction a year from now seemed too far. They noted that RBNZ would take a cautious strategy in line with its "least regrets" policy on hike in rates amid clear inflation pressures. They added that a hike in February is highly conditional.
Source: © Woodsy007 | Megapixl.com
RBNZ's least regrets policy allows inflation to run above target for certain time after periods of weakness.
The growth of inflation, inflation expectations, and the labour market are all important factors to be considered, ANZ economists added.
DO READ: ANZ Business Outlook for May indicates stressed New Zealand economy
The RBNZ has forecasted a rise in OCR rates by September 2022 in its latest monetary policy meeting in May.
Kiwibank Chief economist Jared Kerr also emphasised on an earlier rise in OCR amid strong economic numbers. He expected the RBNZ to go for a rate hike in May 2022.
ASB economists also anticipated the RBNZ to begin lifting the OCR in May of next year, although the odds are now favouring an earlier move.
(NOTE: Currency is reported in NZ Dollar unless stated otherwise)