Summary

Environmentalists have been criticising bitcoin's energy consumption and its reliance on fossil fuels for a long time.
Tesla could take an active role in helping make Bitcoin mining greener by investing in new technologies.
Despite a few challenges, projects globally are searching for alternative ways to shift Bitcoin mining towards cleaner energy.
Bitcoin, the world's largest cryptocurrency, dropped to a three-month low on Monday as investors are getting out of their long holdings in the wake of Tesla boss Elon Musk's hinting over the weekend that the largest car marker is either considering or may have already sold some of its Bitcoin holdings.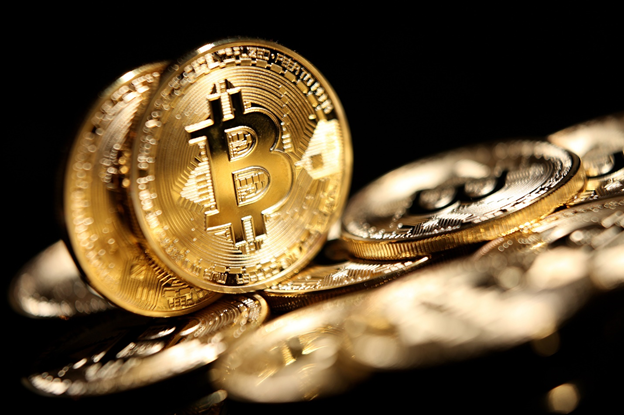 Image Source: ID 67036730 © Colicaranica | Megapixl.com
Bitcoin fell more than 9% on Monday to US$42,185, its lowest level since 8 Feb 2021. On the other hand, ether, linked to the Ethereum blockchain, fell about 8% to US$3,227.22, while Dogecoin, another hot crypto, fell nearly 7% to US$0.48. Notably, all three are well under recent peaks.
Bitcoin's crash on Monday came after the Tesla CEO replied in one word – "Indeed" – to a tweet that implied that Tesla might have dumped Bitcoin holdings. Musk had responded to a tweet from a Twitter user with handle @CryptoWhale, that said, "Bitcoiners are going to slap themselves next quarter when they find out Tesla dumped the rest of their holdings. With the amount of hate @elonmusk is getting, I wouldn't blame him…".
Bitcoin had received another major blow last week when Elon Musk said Tesla would stop accepting Bitcoin as payment, citing environmental concerns about energy use to process transactions. He also said that Tesla was setting its sight on other cryptocurrencies that use less than 1% of the energy compared to Bitcoin's consumption.
Elon Musk's announcement has sparked a new wave of speculations about whether he has a plan to wean the crypto industry off the fossil fuels that power "Bitcoin mining," the energy-intensive process that verifies a transaction and creates coins.
Read More: Has Tesla dumped Bitcoin holdings? Elon Musk drops a hint
How much energy Bitcoin and other cryptos consume?
Environmentalists have been criticising bitcoin's energy consumption and its reliance on fossil fuels for a long time. The latest buzz around its high-power consumption is not something that has suddenly popped up during the past two months in which Tesla first decided to accept Bitcoin. The Bitcoin network was already running on fossil fuels like Chinese coal for a long time.
According to a data from the University of Cambridge, Bitcoin mining uses about the same amount of energy annually as Egypt did in 2019.
Image Source: ID 105707214 © Niserin | Megapixl.com
Much of its network is powered by the dirtiest of all fossil fuels, coal. In the same year, Chinese miners accounted for about 70% of production, data from the university revealed. Many use fossil fuels, switching to renewable and clean energy like hydropower only during the rainy summer months.
Ethereum, the second most valuable cryptocurrency after Bitcoin, is also rising up the consumption ladder. A data from Digiconomist collected for the Ethereum Energy Consumption Index says that Ethereum consumes electrical energy that is comparable to the power consumption of Hong Kong and the resulting carbon emission is comparable to that of Lebanon.
The reason behind high consumption is that the digital currencies such as Bitcoin are not owned by one authority and the decentralised system means it needs a network of computers or nodes around the global network, working at a large capacity to complete complex calculations to mine new coins and complete transactions with existing crypto coins. This process is also known as proof of work or simply PoW. This process usually takes for hours, if not days. Also as the process requires massive computing power, therefore more often than not, a dedicated mining rig with ultra high-end components are used, taking power consumption to quite a high level.
Read More: Are Bitcoin Chartists Picking Bearish Signals?
So, what are the alternatives?
If one company that could lead the transitioning of Bitcoin's mining process towards a more efficient one, is Tesla. It is already on a mission to reduce the carbon emission via its electric cars, doing the same with Bitcoin would fall in sync with the company' vision.
Tesla could become one of the forerunners to invest in greener mining options, if Elon Musk gets serious about using Bitcoin on a larger scale. It could also create by itself groups of Bitcoin miners that use green energy or connect customers to mining pools.
As suggested by more than a dozen cryptocurrency specialists interviewed by Reuters, Tesla could step up its green game and help Tesla get greener. It could do so by investing in new projects aimed at boosting the use of renewable energy in the process of Bitcoin mining.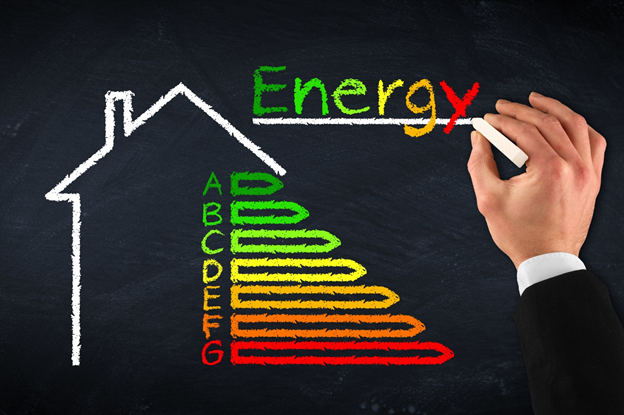 Image Source: ID 36925287 © Grafner | Megapixl.com
Another potential route for Tesla is to shift from high energy consumption Bitcoin to more eco-friendly digital currencies that don't rely on high powered machines to generate new tokens.
In theory, blockchain experts say, it is possible to track which Bitcoins have been produced sustainably, also giving Tesla an option to only accept greener bitcoins, to further promote energy efficient mining.
An alternative protocol can also be used, letting users create new tokens by committing existing cryptocurrencies to digital contracts - potentially lessening reliance on energy-guzzling computers.
The second-biggest cryptocurrency, Ether is also moving to this system, known as "proof of stake". However, many existing cryptos that rely on this system are still relatively hard to use at scale, as they are lesser-known coins than Bitcoin.
Some have also suggested to change Bitcoin's protocol, with an aim to lower its power consumption. Yet, getting all the users in Bitcoin's decentralised network of miners, run by no regulatory body, to agree would be difficult.
Because the whole Bitcoin mining ecosystem has invested billions of dollars in hardware, how can they change the protocol? Change means a loss of billions.
Despite all the challenges, projects globally are searching for alternative ways to shift Bitcoin mining towards cleaner and renewable energy, or at least to reduce its carbon footprint.
Read More: Is the Crypto Grass Greener? The Search for 'Greener' Cryptos