Summary

Stablecoin is a type of a cryptocurrency whose value is pegged to other assets like USD or gold.
There are 3 categories of stablecoins that include fiat-backed, cryptocurrency-backed and commodity-backed stablecoins.
Stablecoins provide a faster way to transfer deposits or withdrawals between fiat currencies to crypto exchanges.
Stablecoins have many advantages of being secure, transparent and stable.
A stablecoin is a digital currency related to an underlying asset like a national currency or precious metal like gold.
Stablecoins try to mimic traditional stable currencies. They are often linked to fiat currencies, which can be exchanged on exchanges, such as the USD or the Euro, at a 1:1 ratio. Other stablecoins can be linked to a variety of assets or even other cryptocurrencies.
Why were stablecoins created?
Stablecoins are a form of cryptocurrency that is meant to keep its value constant and is frequently tied to a fiat (government-backed) asset. In an ever-increasing digital economy, cryptocurrencies represent a new asset class that is fast growing.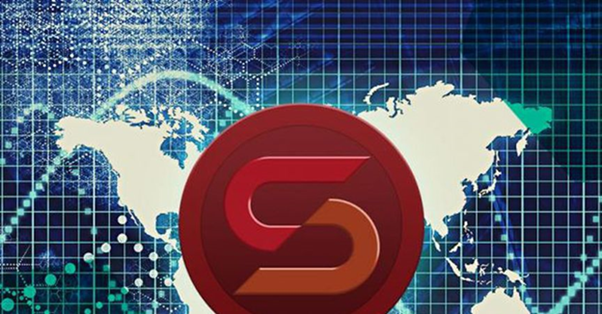 Image Source: © Solarseven | Megapixl.com
As a result, cryptocurrencies are very volatile, with their value changing within seconds.
These coins have their value tied to an outside asset to stabilise the price fluctuations in Bitcoin and other cryptocurrencies since they are tied to a more stable asset like the US dollar.
What are types of stablecoin?
Main types of stablecoins include fiat-backed, cryptocurrency-backed and commodity-backed stablecoins.
Fiat-backed Stablecoins
These stablecoins are backed by a fiat currency like USD, EUR or GBP at 1:1 ratio i.e. 1 stablecoin equals 1 unit of currency. Subsequently, for every stablecoin, there is real fiat cash being kept in a bank account to back it.
READ MORE: All you need to know about stablecoin
These stablecoins are the most common coins following a simple structure. When someone wishes to exchange their coins for cash, the stablecoin's manager will deduct the amount of fiat from their reserve and send it to the individual's bank account. Stablecoins of equal value are then scrapped or removed from circulation.
ALSO READ: Cryptocurrency Monero's analysis indicates a bullish trend
Tether, USD coin, XSGD are some of the types of fiat-backed stablecoins.
Crypto-backed Stablecoins
These stablecoins are backed by cryptocurrencies. These stablecoins are frequently over-collateralised to withstand price changes in the collateral, reducing price, and volatility concerns.
Stablecoins with crypto-collateral are decentralised, enabling processes to be even more safe, and transparent. They are very complex form of stablecoins and can be cheaply converted into their underlying asset.
ALSO READ: Don't drop the baby: A quick guide to new cryptocurrency Baby Doge
Dai is the most popular crypto-backed stablecoin and its value is stabilised by a smart contract platform developed on the Ethereum network Maker.
Commodity-backed stablecoins
Commodity-collateralised stablecoins are secured by other types of transferable assets, such as precious metals. Gold is the most popular collateralised asset, but there are also stablecoins backed by oil, real estate, and different precious metals.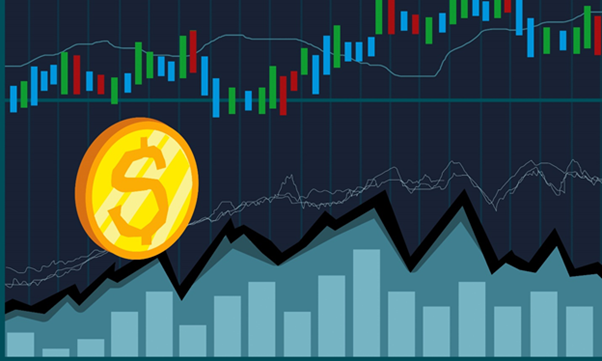 Image Source: Copyright © 2021 Kalkine Media
They are more sensitive to price fluctuations, but because commodities are expected to rise in value over the time, investors can acquire and keep this asset for financial gains.
INTERESTING READ: Why is Cryptocurrency popular? Will Ethereum overtake Bitcoin?
Precious metals like gold or oil are used to support these stablecoins. Tether Gold and Paxos Gold are two of the most well-known stablecoins in this group.
What are Non-collateralized stablecoins?
The tokens are based on a programmatically produced algorithm, which may modify the supply volume if necessary to keep the token's price linked to an asset.
ALSO READ: Want to get Worldcoin? Be ready to get your retinas scanned
As the demand for stablecoins grows, more stablecoins are generated to bring the price back to normal. When the price of a coin falls too low, coins on the market are purchased to lower the circulating supply.
Smart contracts are used in non-collateralised stablecoins to sell tokens if the price goes down below the peg, or to provide tokens to the market if the value rises. As a result, the token maintains its stability and keeps its peg.
How can stablecoins be used?
Stablecoins may be used in a regular trade just like any other currency, but with the extra advantage of being a legally backed and safe digital currency.
Because there is no need to convert multiple fiat currencies, stablecoins are especially useful for international payments. They make it easy to deposit and withdraw money from cryptocurrency exchanges using fiat currencies.
DO READ: What are technically advanced cryptocurrencies? Which is the most prominent digital currency?
When crypto users see significant price fluctuations, they can shift their funds to stablecoins and wait for the market to settle. When cryptocurrencies are down, individuals tend to acquire stablecoins and utilise them to avoid volatility.
ALSO READ: What's brewing in the cryptocurrency world? Here are some of the hottest developments
Stablecoins can also be easily used across crypto exchanges. They are very liquid and marketable, making them simple to trade into other cryptocurrencies or fiat currencies if wanted. Stablecoins on a cryptocurrency exchange are a low-risk way to earn money by earning interest on stablecoin balances.