Summary

Cryptocurrencies have gained significant attention, especially during the last 12 months. Bitcoin lately trounced US$1 trillion market value.
Some currencies, including Ethereum and Litecoin, are being endorsed for their speed and cost-effectiveness.
Bitcoin, an all-time leader of the broad cryptocurrency market, waved the way to introducing thousands of digital tokens with new features, including handling large transactions in less time.
World's largest and most admired, Bitcoin, continues to take the lead in the cryptocurrency market. On 19 February 2021, Bitcoin saw yet another record high increase in its market capitalisation to US$1 trillion.
Over the past 12 months, the Bitcoin price has risen by almost 500%, partially because of pro-Bitcoin and cryptocurrency statements given by billionaire Elon Musk. Telsa CEO Elon Musk, who helped drive Bitcoin to a US$10 billion valuation, has cautioned that the price of Bitcoin (BTC) and Ethereum (ETH) seems high.
Elon Musk once voted for Dogecoin; today holds the opinion that it currently is underestimated. Dogecoin, created in 2013, geared its first momentum in June 2019. The currency has surged approx. 600% since January 2021, driving back the interest of people who abandoned the memecoin initially.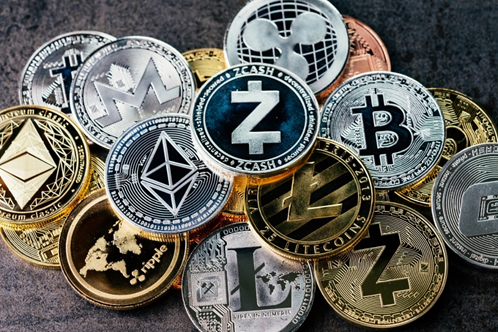 Source: © Eamesbot | Megapixl.com
While checking what's trending, let's have a look at 10 cryptocurrencies, other than Bitcoin, not to be missed in 2021 -
1. Ripple (XRP)
Ripple is a distinctive cryptocurrency that is focused on resolving challenges related to International Payment Transfers. It is more well-known for its digital payment protocol more than for its XRP crypto. An international money transfer takes about a week; however, Ripple can make these transactions within seconds. Also, the fees are considerably lower as compared to what charged by financial institutions and other cryptocurrencies.
Why should Ripple be considered for 2021?
With an increasing dependency on Digital world and online payments, Ripple is coming up as a best alternative to SWIFT network.
2. Litecoin (LTC)
Litecoin was launched in 2011 and is based on an open-source global payment network that is not controlled by any central authority. The key advantage of Litecoin is its speed and cost-effectiveness as compared to Bitcoin. The negligible transaction fees and speed makes Litecoin an attractive alternative to Bitcoin for developing nations. Also, the coin limit for Litecoin is 84 million, which is 21 million for Bitcoin.
Reason to consider for 2021?
Though this is not one of the best cryptocurrencies, it has never left the first 10 spot since its launch, and 2021 seems to continue the story.
MUST READ: What's all the buzz about Cryptocurrency? Is it boosting economy?
3. Ethereum (ETH)
Ethereum is an open-source blockchain-based platform that focuses on running the programming code of any decentralised application. In addition to its native currency Ether, ETH also supports other crypto platforms. This allows application developers to pay for transaction fees and services on the Ethereum network. The high speed of Ethereum makes it useful for real-time use, rather than only as a store of value.
Why should 2021 be a good year for ETH?
Ethereum is moving to a new network 'proof-of-work'. This will allow the ETH network to work with improved speed and far less energy.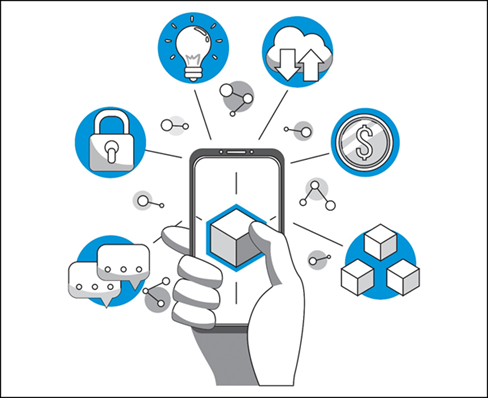 Copyright © 2021 Kalkine Media Pty Ltd
4. Polkadot (DOT)
A unique proof-of-stake cryptocurrency Polkadot is aimed to deliver interoperability between other blockchains. It is another promising third-generation cryptocurrency to consider.
The protocol of Polkadot is designed to connect both permissioned and permissionless blockchains along with oracles to allow systems to work under the same roof. Polkadot offers extraordinary economic scalability by allowing a common set of validators to obtain multiple blockchains.
2021 advantage?
Polkadot, created by a co-founder of ETR, uses parachains - which is multiple blockchains that can run parallelly, whereas Bitcoin has a single growing blockchain that all miners must store.
5. Binance Coin (BNB)
A utility cryptocurrency Binance Coin operates as a payment method for the fees related to trading on the Binance Exchange. The blockchain of Binance Coin is also the platform on which decentralised exchange of Binance operates.
Moreover, Binance offers a rebate as an incentive for up to five years of membership on fee payments.
Why consider for 2021?
BNB competes with other exchanges for offering solutions to numerous trading infrastructure problems faced by cryptocurrencies.
6. Stellar
Stellar is an open blockchain network that offers solutions to the enterprise by associating with financial institutions for huge transactions. Large transactions between banks and investment firms typically would take several days can be done nearly instantaneously with Stellar. Also, there is no intermediaries and cost with Stellar making these transactions.
Why consider for 2021?
Due to Ripple's regulatory issues popping up, Steller took a fast step to fill the position. In January 2021, after the go-ahead from OCC (Office of the Comptroller of the Currency) to use an independent node verification network, Steller signed a deal with the Ukrainian government to create a national digital currency.
7. Cardano (ADA)
The largest third-generation cryptocurrency, Cardano, was created with a research-based approach by cryptography experts, engineers, along with mathematicians. Cardano intends to offer chain interoperability solutions, legal contract tracing, voter fraud, and others.
Lookout for 2021
Though it has superior technological product, which shall lead profits only when people will adopt it. Sitting at an attractive US$ 30 per coin, owning the ability to handle transactions and smart contracts, ADA has a lot to do during the year ahead.
8. Chainlink
A decentralised oracle network, Chainlink, bridges the gap between smart contracts and data outside of it. The decentralised oracles of Chainlink allow smart contracts to communicate with outside data.
Outlook for 2021
This should significantly improve the security of information as well as its accuracy.
9. Zcash (ZEC)
Zcash is a popular cryptocurrency and decentralised blockchain with a core feature that emphasised privacy. This peer-to-peer network incorporates an amalgamation of strategies to remain valuable including a capped supply, fungibility and privacy options.
Why to depend on this for 2021?
The main use of ZEC is to provide secrecy for its users and their transactions.
10. Bitcoin cash
Bitcoin Cash (BCH) secures an important position in altcoins' history because it is one of the earliest and most successful hard divisions of the original Bitcoin.
BCH was created to resolve some of the existing problems of Bitcoin, especially regarding scalability and transaction fees.
BCH transactions are quicker than Bitcoin because of the increased block size of 8MB compared to the 1MB block size of Bitcoin.
Why to consider for 2021?
The last 12 months saw a sudden increase in the value and use of Bitcoin as more and more people learned about digital currencies. These factors pushed the Bitcoin network to its maximum limit. Such an increase became unmanageable by Bitcoin, exactly where Bitcoin cash helps rule over these concerns through increased block size.
INTERESTING READ: What is BNY Mellon's latest initiative into the crypto world?