Summary

Dogecoin shot up after a mention by a Twitter handle.
The meme-based crypto coin's price jumped over 200 per cent on Thursday morning.
The cryptocurrency market is currently trading in the green, almost up 5 per cent.
The dog-symbol crypto-coin, dogecoin, shot up by over 240 per cent in less than 24 hours after a popular but unverified twitter handle posted about the meme-crypto. At the time of writing this, DOGE was trading at its all-time high of US$ 0.024926 at around 10:30 am ET on Thursday, January 28.
The account is rumored to be related to the popular Reddit-based r/WallStreetBets, which has been in news recently due to the ongoing frenzy around the GamesStop stock. However, the Twitter handle has denied being associated with the subreddit community that discuss stocks.
The tweet by @WSBChairman, reads: 'A lot of people are discussing Dogecoin. What is that? A meme-crypto?'. A second tweet says, "Has Doge ever been to a dollar?" At the time of writing this, the twitter account had over 475,000 followers.
This is not the first time that the junior crypto coin soared on the back of a viral tweet. Last month, Tesla founder Elon Musk tweeted about the meme-coin calling it a Bitcoin rival, causing it to pop by 20 per cent.
Here's a roundup of recent trading developments for Dogecoin: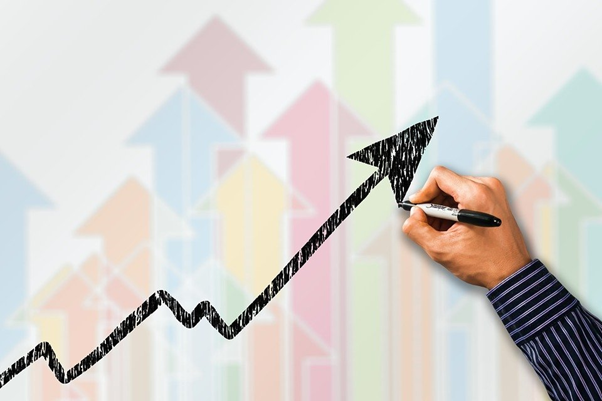 Dogecoin (DOGE)
Dogecoin was designed in 2013 as a spoof to a famous meme "doge", which comprises a picture of Japanese dog Shiba Inu.
Its current market cap has surpassed the 3 Billion-mark and is constantly oscillating.
Since Elon Musk's tweet on December 20, the virtual coin's value has increased by approximately one billion.
Like the largest cryptocurrency, Bitcoin, it is also operated by the blockchain-powered system. Dogecoin has a payment platform that allows its users to exchange the coin for other elite cryptocurrencies such as Bitcoin, Litecoin, Ethereum, or traditional currency such as pound, dollar, euro, etc.
Image Source: Kalkine Group @2020
A Glance At Top Two Cryptocurrencies:
Ethereum is up almost 9 per cent. Ether seems to break its record high (US$ 1,476.12) as it has a current price of US$ 1349 per token. Its market value is over US$ 154 billion. Its year-to-date (YTD) return is 80 per cent.
Bitcoin is fluctuating between US$ 30,000 to US$ 32,000 per BTC. It is also up by 5 per cent, with a current market cap of C$ 594 billion.