Source: Shutterstock
Summary

Bitcoin rally hit a significant roadblock, plunging to nearly 10% on Tuesday (23 February 2021)
The price decline comes after Elon Musk's tweet on Saturday.
US Treasury Secretary Janet Yellen cautioned that bitcoin is an unpredictable asset, fearing investors might take a hit.
The most popular cryptocurrency in the world, bitcoin, sank nearly 10% on Monday, dipping below the 50K-mark at one point and traded at USD 48,383.0. Bitcoin trading is highly volatile in nature, and price fluctuations are typical for widely-used cryptocurrency. That said, it is not clear what contributed to this considerable fall.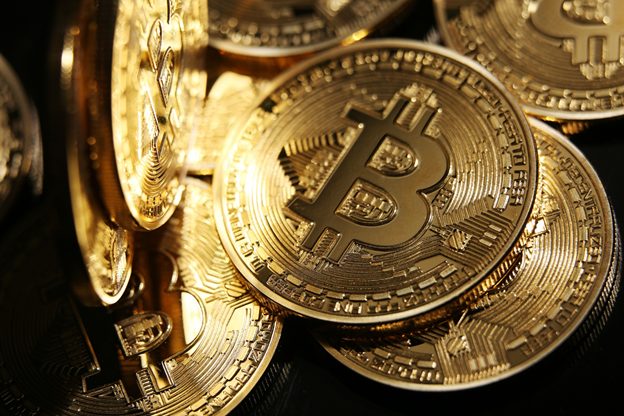 Image source: © Colicaranica | Megapixl.com
What did Elon Musk tweet?
On Saturday, Tesla's CEO Elon Musk had tweeted that the Bitcoin and Ethereum prices seem high. The next day, bitcoin continued its stunning rally and traded as high as USD 58,238.0. However, the rally paused later, and on Monday, it declined by 5.75%. On 23 February 2021, at 1:43 PM AEDT, bitcoin traded at USD 51,608.0, down 9.24%.
On Monday, Janet Yellen, the US Treasury Secretary, also expressed her concern about the bitcoin trading's huge uncertainties, which can wipe traders' wealth. She labelled it as highly speculative. She called bitcoin transaction an extremely inefficient way of transactions, and the considerable energy spent in the process is astonishing, she added.
Yellen's comment comes at a time when bitcoins seem to be gaining ground and the mainstream becoming more accepting towards these cryptos. Amid the pandemic crisis, bitcoin trading has flourished and touched new highs.
Elon Musk loses the world's wealthiest person position after Tesla shares fall
Tesla Inc's (NASDAQ:TSLA) founder, Elon Musk, has been a supporter of cryptocurrencies, and he often tweets about them. His encouraging tweets significantly contributed to the bitcoin rally. Tesla also invested USD 1.5 billion in bitcoin. Its investment into bitcoin has not only contributed to bitcoin's rally but reportedly also made the E.V.s market leader gain more profit.
MUST READ: Elon Musk's Romance With Cryptocurrency
After Musk's Saturday tweet, Tesla shares also dipped and wiped USD 15.2 billion from his net worth.
The current fall in the digital coin's value has come just days after bitcoin's market cap raised to USD 1 trillion.
To know more, click here.
The expert opinions are divided on bitcoin trading. On one side, its rally is unavoidable for mainstream, and even governments keep a close tab on the latest developments. On the other side, the extremely volatile nature of these bitcoin trading concerns the government and authorities.