Highlights

Oil prices have surged by over 58 per cent in 2021 so far amid supply cuts and rebounding demand.
The prices recently fell after the U.S.-led coordinated release of crude from strategic reserves eased concerns around the tightness in global supply.
OPEC's crude output decisions are most likely to influence the oil price movement over the long run.
Oil prices have exhibited increased volatility over the past few months amid various factors altering the demand-supply dynamics from all directions. Oil prices have rallied by over 58 per cent this year, backed by supply cuts from OECD and some demand revival from last year's pandemic-related downtrend. While prices recently took a breather amid easing concerns over tightness in global supply, they continue to remain at the upper end of the curve amid expectations of recovering global demand.
Along with the US and other major energy-consuming nations, China has also decided to release strategic oil reserves to tame inflation and cool high fuel prices. The coordinated release of crude from strategic reserves by these nations is expected to ease supply pressures, giving some respite to oil prices.
Must Read: Oil steadies as investors questioned SPR effectiveness
Meanwhile, the central banks are contending against oil producers to cool down the robust inflationary surge, which has put the price of the world's most important commodity at stake. Concerns loom that this strategic move could backfire in case OPEC+ decides to slow the pace at which it is increasing output, which could ultimately widen supply constraints and fuel oil prices.
However, experts remain hopeful that the countries' planned release might cool down the current price surge for some time.
GOOD READ: What are strategic oil reserves?
Will supply dynamics change?
The move by the US and other energy-consuming countries has re-emphasised their ability to influence the global oil supply while sparking anxiety over the consequences of this decision. The primary impact is expected to be on the prices of oil. With supply exceeding demand, the price may fall further, potentially resulting in a situation where authorities such as OPEC retain little to no control over the supply channel.
Additionally, the decision seems to be an open threat to OPEC and its allies, which have repeatedly refuted the previous requests to boost the oil supply. Recently, the US made several appeals to OPEC to release more oil to provide some respite to the rising prices. However, the plea remained unheard as OPEC decided to stand firm on its pre-planned quantity of release.
Good Read: Crude oil climbs up on indication that OPEC+ could reassess output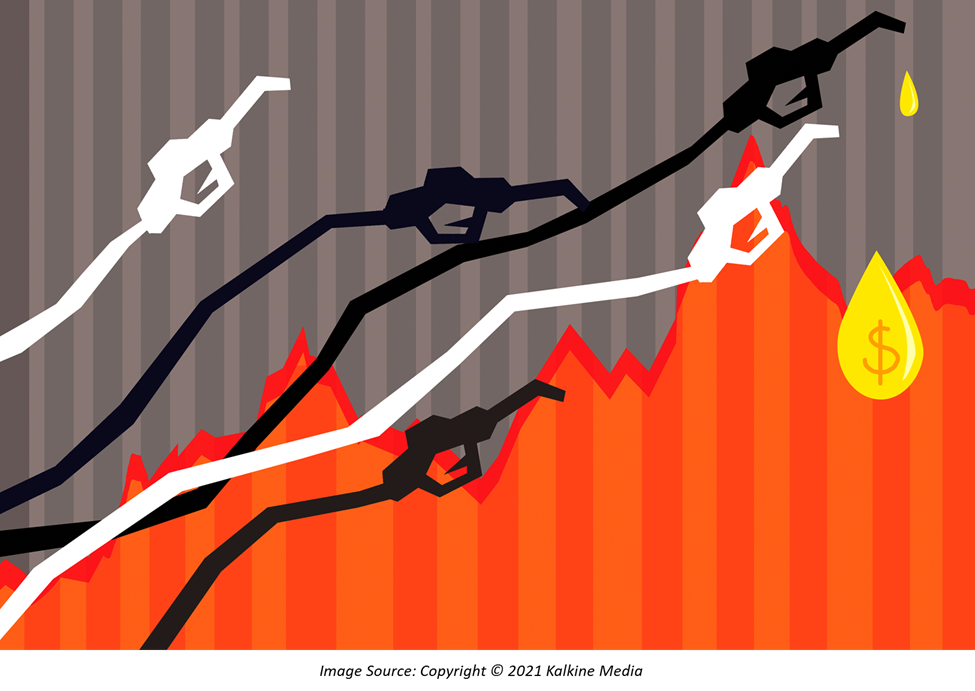 The move, which is targeted at easing rising fuel prices, has already invited fresh warnings from OPEC+ members to reconsider plans of adding more oil production in their next meeting.
Akin to China, India has also recently claimed to sell oil from its strategic reserves and even asked its refiners to reduce purchases from Middle Eastern oil producers. It seems that the countries are trying to take matters into their own hands at a time when they are getting little help from OPEC.
Despite these concrete moves, OPEC's crude output decisions are most likely to influence the oil price movement over the long run, given its large supply base. And by the ongoing indications, it may very well be the case that prices exceed current levels.
At a time when the countries are battling with the medical and financial implications of the delta variant, any significant increase in oil prices could interfere with their ongoing recovery. In fact, global consumers are already becoming increasingly aware of the inflationary pressure building up in the oil market.
Soaring demand: Adding fuel to the fire
Keeping supply-side restrictions aside, rising demand has also been creating upward pressure on oil prices. Despite OPEC predicting a decline in the world demand for oil in the fourth quarter of 2021, prices have majorly exhibited an upwards trajectory.
Moreover, with the supply from the US initially taking a hit due to the hurricanes Ida and Nicholas, oil inventories have exhibited substantial volatility. The production in the Gulf of Mexico was also majorly affected by Hurricane Ida, causing oil prices to fluctuate. In the aftermath of Hurricane Ida, many refineries and offshore drilling production came to an abrupt halt. While Tropical Storm Nicholas came shortly after the impacts of Hurricane Ida were felt across the US, it did not impact the production much.
Experts predict that the overall oil demand could potentially rise further as vaccine rollouts widen and economies enter into full gear. Even though coronavirus cases have caused some temporary decline in oil demand, the potential economic recovery could change the scenario in the coming months.
In a nutshell, the oil industry has been severely hit due to the pandemic as high price volatility has constantly kept consumers on their toes. With countries eyeing their way into the global oil supply channel, inventories can exhibit rapid shifts, adding further volatility to prices. Thus, with several supply-side factors at play and a demand expected to grow significantly, the journey towards lower oil prices could be a long and hard one.
GOOD READ: What is a digital oilfield?