Summary

The global shift towards green energy and Electric Vehicles have provided Australia with an opportunity to unlock its potential.
Australia earns a major portion of earnings through LNG exports, and it is also a leading Rare Earth Element (REE) supplier.
Australian REE and LNG companies are trying hard to get benefits of the global economic rebound.
The global rush towards green energy along with an increasing demand for electric vehicles and other battery-operated electronic gadgets have heightened the need for eco-friendly sources of energy. The interest in LNG and Rare Earth Elements (REE) is growing by leaps and bounds.
The demand for REE is rising continuously due to its wide applications in various sectors. Extensive use of REE in the automotive sector, petroleum refining and electronic goods have triggered its demand in recent years. Few leading market researchers predict that the global REE market is expected to grow by ~11% CAGR over a six-year period ending 2026.
In addition to that, global LNG demand is also rising at a decent pace of 2.5% per year. Growing LNG powered vehicles, increased demand in Asian countries and its use as a feedstock are further adding to its demand.
Image source: Shutterstock
REE Arena:
China is the leading producer of REE in the world followed by Australia. Australia also has a good REE resource stock as a potential supplier.
The demands are expected to be high, and world-leading importers including Europe and the US, are trying hard to find another supplier for their market, dodging China. Reports suggest that China has closed more than 1,300 heavy metal sites since 2016 to prevent soil pollution.
Good Read: $800 million U.S. rare earth bill welcomed by miners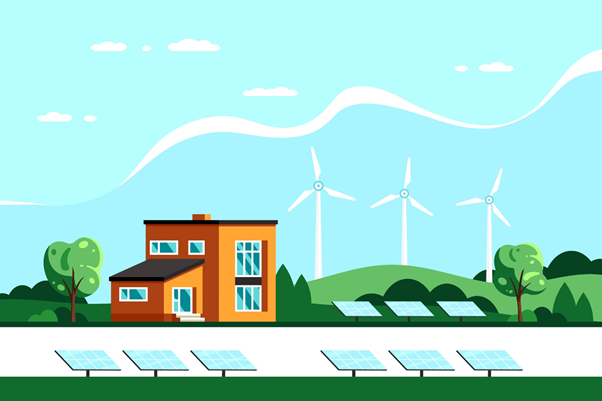 Image source: Shutterstock
To cater to the increased demand, Australian organisations are pulling out all the stops to widen their worldwide REE store network.
Lynas Rare Earths (ASX:LYC) is a leading REE exploration company with its operations in Malaysia's Australian and processing facility. The company is manufacturing a A$400mn cracking and leaching plant at Kalgoorlie, WA.
In addition to that, Northern Minerals (ASX:NTU) is also striding ahead on its Browns Range project located in WA to enhance dysprosium and terbium supplies for neodymium-iron-boron magnet production.
Another peer in the group, Australian Strategic Materials (ASX:ASM), started using an energy-efficient metallisation process at the Dubbo multi-metal resource project located in Dubbo, NSW.
LNG Arena
Australia exported around 79Mt of LNG in 2019-20 with A$48bn of experts earning through LNG. Asian LNG prices rallied more than three times the prices from the record lows during mid-2020. The supply disruptions from many countries and colder than the average temperatures of Northern hemisphere backed the prices to reach the pre-pandemic levels.
The Australian LNG export figures have declined rapidly due to limited global energy demand in the wake of coronavirus. Technical issues found at its Prelude and Gorgon LNG plants further blighted the export numbers.
However, a good recovery is anticipated in the future considering the vaccination and resolution of glitches in LNG plants that would allow the oil majors to revive their CAPEX and take a final investment decision on the suspended projects.
Three of the most significant projects to watch in 2021 are: Santos' (ASX:STO) Darwin LNG Barossa project, Woodside's (ASX:WPL) Scarborough and AGL's (ASX:AGL) Victoria project.
Interesting Read: LNG Market Poised to Head North?
Shutterstock Image
Darwin LNG is expected to halt from 2022 as the gas from the Bayu-Undan field is exhausted. However, the company is planning an infill drilling program to increase the project life.
Woodside's Scarborough is the only substantial under-investment pipeline project and can increase the country's LNG capacity.
In addition to that, AGL Energy has been pushing ahead with the LNG imports terminal located in Victoria, Cribb Point.