Summary

Copper, the second most conductive element, is exposed to supply risks amidst its growing demand in several fields.
Due to its significant usage in electric vehicles and renewable energy production, copper plays a critical role in the green transition.
Copper consumption per vehicle is positively correlated to the electrification of cars.
The human love affair with copper is age-old, with the red metal supporting those transformative innovations that proved a treasure trove for building the modern world.
In a span of few years, corporate moguls have wagered their billions banking on the solid application potential of the metal. Such is the drawing power of copper, thanks to its robust properties and widespread availability.
The breadth of copper applications has grown expeditiously from its traditional applications in jewellery and healthcare, especially with the world cheering the upswing of electric vehicles (EVs). We know full well that the EV market is now far from a niche area, as almost all major automotive companies have thrown themselves into developing innovative e-mobility solutions. However, not just the electric vehicles, copper is driving the globally sought-after green shift by also powering renewable energy sources.
ALSO READ: Is renewable electricity more economical than coal-based power?
Source: Copyright © 2021 Kalkine Media
As the world continues to intensify its dependence on copper, there is a growing risk of running out of the metal due to the dismal discovery rate witnessed in the past decade. S&P Global indicates that although undeveloped copper discoveries are abundant, most of them are either small or have low grades, with relatively few high-quality assets available for development.
If such a scenario continues, copper prices may likely soar in the coming years, owing to its role in innumerable areas considered indispensable for the current human lifestyle. Given the backdrop, let us look at some hot and critical areas where copper plays a critical role.
Infrastructure and Technology
Copper is the second most conductive metal on the Earth after silver and is often used in various electrical applications, especially when it comes to transmitting electricity. Copper has remained the preferred metal for use in wires since it is ductile and thermal resistant. Also, it is relatively inexpensive compared to precious silver.
Thus, from appliances used in homes to building construction or industrial machinery, it is most likely the copper that is running innumerable electric devices.
In addition to electrical wiring, copper is used in power generation. Copper-nickel alloys are well-suited for both nuclear and fossil-fired power plants due to their excellent corrosion resistance. Notably, the application of copper in electric grid infrastructure extends across all stages from power generation to transmission, distribution, and consumption.
As part of its role in infrastructure development, copper is employed in the roofing material for building. At the same time, residential heating systems use copper as a tubing material due to its thermal conductivity.
Renewable Energy
Viewed as a key to achieving the happy hunting ground known as carbon neutrality, renewable energy alternatives have emerged as a significant consumption point for copper metal. Thus, copper, which itself is a renewable resource, is used in cleaner energy systems, creating a win-win situation to achieve sustainability.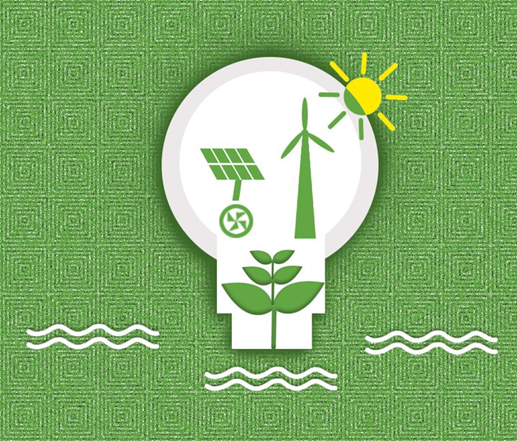 Source: Copyright © 2021 Kalkine Media
ALSO READ: What is a net zero economy? Is it possible?
As per the US Energy Information Administration (EIA), renewable energy contributed 12% of the total US energy consumption in 2020, with its consumption projected to continue increasing through 2050. Because copper is a highly efficient conduit, many renewable energy systems use manifolds more copper vis-à-vis traditional systems to ensure efficiency.
Copper is used in solar heating, photovoltaics, solar cells, and wind energy due to several good reasons: corrosion resistance, 100% recyclability, cost efficiency, and higher safety and reliability.
ALSO READ: CO2 levels shoot up to record high despite COVID-19
Automotive Industry
Since the dawn of the modern automotive industry, copper has remained a driving force, ensuring functionality, efficiency, and safety of vehicles. A typical passenger car employs copper in different elements such as motors, actuators, braking systems, wiring harnesses and many more.
This usage is expected to further soar with the global e-mobility trend, boosting the demand for copper. Notably, hybrid or electric vehicles use much more amount of copper compared to conventional vehicles. Every major EV component, including motor, inverter, and electrical wiring, and charging infrastructure, requires copper.
Furthermore, copper consumption per vehicle is positively correlated to the electrification of cars, with the use of copper increasing significantly as one moves up the electrification hierarchy from conventional cars to hybrid electric vehicles and battery electric vehicles.
ALSO READ: Here's why net zero emission is a pressing priority
As the world struggles to get a handle on dwindling ecological conditions, copper indeed seems like the perfect answer, greasing the wheels for a sustainable future. The ever-evolving role of copper appears to grow up a notch with its applications in two critical areas- non-renewable energy and vehicle electrification, the key alternatives to tackle climate change.
ALSO READ: Australia needs to react to climate change- here's why.